zodiac Signs
5 Zodiacs Who Are Crushing The Coastal Cowgirl Trend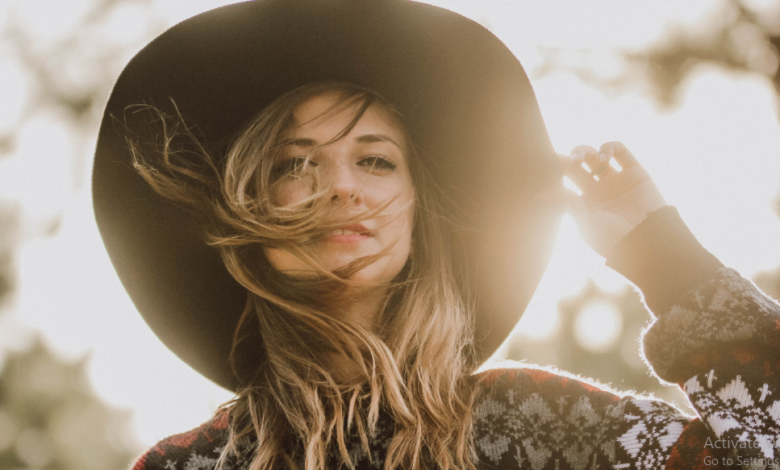 Last year, TikTok was all about the coastal granddaughter aesthetic. Fashion trends reflect the current astrological weather, and summer 2023, with its angstier undertone (thanks, Venus retrograde) hasn't exactly been summer-ing like it's supposed to. Cloudier days, poor air quality, and summer rainstorms have given rise to a slightly edgier version known as coastal cowgirl, in which your inner New England socialite takes a weekend trip to Jackson Hole.
This relaxed style is built around breezy knits, oversized cotton blouses, and well-worn denim. It's easy for anyone to slip into regardless of the contents of their wardrobe, but certain zodiac signs have the unique ability to effortlessly pair chic and rugged pieces.
Taurus
Everyone knows you love to be cozy, Taurus. Out of all the signs, you are the most likely to show up to the beach party in a crewneck with your hair still damp from the ocean and still look like you belong on the set of a CW drama. No one does the casual-yet-cool look better than you, and the combination of pretty and practical makes the coastal cowgirl trend ideal for you. Shop your boyfriend's closet for an oversized button-up.
Cancer
You're at your best when you're near the water, Cancer. You thrive in a world where the summers never end and the salt air is always in your lungs. Yet beneath your soft and sweetly feminine mask lies a ruggedly independent, capable, and strong cardinal sign capable of taking initiation and manifesting all of her wildest dreams. Layer a moonstone charm pendant with a horseshoe.
Pisces
Mystical, dreamy, and sensitive Pisces, you wear your heart on your sleeve and appreciate cultivating an aesthetic that is as complex as you are. Nothing is simple within the depths of the Piscean dream world, a place full of vivid imagery and nostalgic escapism. Your intuitive sense of beauty makes you appreciate new trends, though you might be hesitant to jump in headfirst. Start small by thrifting a white off-the-shoulder dress.
Sagittarius
Your bohemian spirit can be seen a mile away, Sagittarius. You're probably already planning your next getaway around your favorite outfit, which makes this style the perfect option for you this summer. Not to mention you appreciate the natural blend of two distinct cultures. Like the trend-setting, nomadic Sagittarians who came before you, you are capable of making anything look cool. Put some feathers in your hair, pull on a slouchy cardigan, and cuff your baggy jeans.
Gemini
You're the trendsetter of the zodiac, Gemini. You're always the first to try something that no one else in your friend group has caught onto yet, and you're never afraid to take a risk, even if others believe you're running into the Wild West. The stereotype about Geminis being two people in one is persistent for a reason: you like to inhabit two mental spaces at once, and this particular style seamlessly weaves two of your personas together. You're never one to turn down a dare. See you at sunset, Gemini. Wear your best white leather cowboy boots.