zodiac Signs
Vital Advice For November 2023, Based On Your Zodiac Sign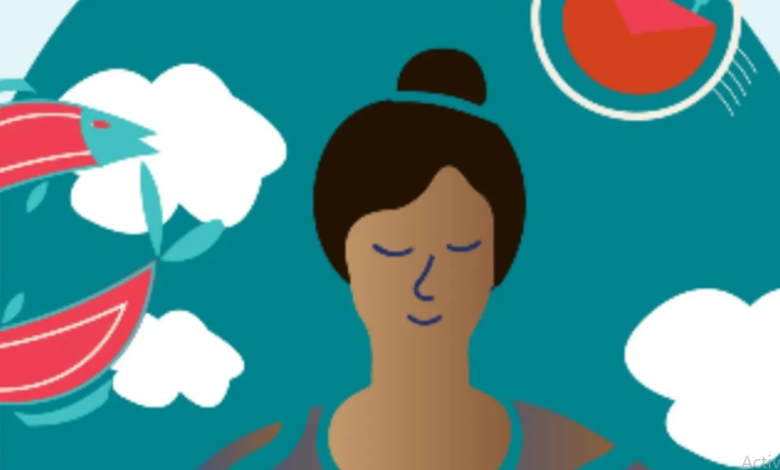 Aries
Aries — you're going to be pushed deeper into a position of communication, and leadership this month. However, the success that comes your way is not due to sheer luck, but rather your intellect and your capacity to move yourself forward. You're making a lot happen in your world, and you're going to have a lot of information, and opportunity to work through. With this comes the responsibility of discernment. Remember to look inwards, and to trust your intuition with all that meets you this month. Go in the direction of the things that light you on fire, and give yourself permission to walk away from all that does not. You will come out on top.
Taurus
Taurus — there is a lot of change trying to enter your life right now, and in November  you may struggle with conflicting feelings towards it. On one hand, you see change as something that can be difficult to accept. It isn't easy for you to let go of and release things that are no longer serving you. However, this month your nature is being challenged because you're craving the transformation that comes with stepping into the unknown. You're ready, but you're scared. Resistance is normal, but take a chance and you'll see how divinely protected you are as you welcome a new evolution. Sometimes the grass really is greener on the other side.
Gemini
Gemini — November is going to bring you to a halt and you're going to have to face a lot of the emotions you have been avoiding this year. You're going to find yourself looking back on past and present, and while it may usually be easy for you to escape these feelings, if you work through them and acknowledge them, this month will be deeply productive for you. Though it may feel like you're coming up against a lot of hard truths, by being honest with yourself you will be able to really survey your life, and figure out what deserves to take up space within it — and what needs to go. Listen to yourself, and confront those truths, even if they are unpleasant. It will only make you better.
Cancer
Cancer — you're going to experience a lot of beautiful energy this month. You have been in a deeply transformative cycle, and you have faced a lot of challenges within it. This is the month where those old cycles are closing out, and everything that you have been working towards is going to see fulfillment. Your effort, and your vision is paying off, but don't get too comfortable, because that is often when the Universe tries to challenge you one last time. Pay attention to any negative energies around you, hold fast, and stick to your values. Don't take any shortcuts, and continue to show up for yourself and your future in the way you have been. Now is not the time to get distracted.
Leo
Leo — November is going to see you leaning deeply into an introspective state, and reigniting a spark that you haven't been able to access inside of yourself for the last few months. Recently you might have found it difficult to show up within your usual vibrant, confident character  — and that is okay. Don't give into the waning motivation, but rather, this is the month to challenge yourself to peer into the vulnerability this lack of identity has cracked within you. This is a period of self exploration, and it might not seem like it right now, but it is a gift.
Virgo
Virgo — You are being called to find your balance this month, even when it seems like an impossible feat. November will bring you a lot of opportunities to plant seeds, but spirit is asking for you not to put all of your eggs in one basket. This is usually difficult for you, because you enjoy being in control and you are averse to trying things that may lead to failure or mistakes. Make mistakes this month. Instead of only going in one concrete direction, bring all of your vision, and all of your inspiration together, and meet yourself in the middle of it. That is where you will find unexpected beauty.
Libra
Libra — November is a month of deep expansion for you, but you will have to lean in and grab the things you want in order for them to come to fruition. Everything you have been hoping for is within reach, and you have to believe that you are worthy and deserving of all of the good that is waiting to crack in your life if it is ever going to meet you. You have been toying with a lot of vision, and a lot of questions lately, and this is the month you are going to get your answers. Keep your eyes open to the things that have genuine and rooted potential in your life, and channel all of your energy and all of your willpower towards them. Don't give up. You're so close.
Scorpio
Scorpio — the storm is finding you this month, and while that might sound overwhelming, you have to understand that you have survived turbulent times before, and you are going to be able to do so again in November. Your mind and your intuition may feel a little hazy right now, but you cannot allow yourself to get disheartened by this. Do not live in this feeling. Forward momentum will help for you to make it out of the storm as quickly as possible, and you have to trust in your ability to weather whatever comes your way. Push yourself on your hardest days, and remind yourself that it is the most difficult moments along your journey that will help to give shape and gratitude to the beautiful ones. Remember — nothing can defeat you if you refuse to give it the power to do so.
Sagittarius
Sag — November brings towards you an immense amount of adventure, and opportunity. There is so much blooming in your life, and you may feel like your whole body is littered with energy right now. Revel in this abundance, and allow for it to spill out of you and into everything that you do. This is a beautiful time to trust your vision, and to experiment with the things that inspire you. Pay attention to all of the doors that are opening for you this month — there will be many. Challenge yourself to say yes to as much as possible. Get excited about the unknown. Let the world surprise you with its timing.
Capricorn
Capricorn — this month is challenging you to give yourself permission to let loose a little, and to stop fixating on making everything you desire come to fruition all at once. As a Capricorn you have a tendency to hyper-focus on certain goals and dreams in a borderline obsessive manner. Often, you grip too tightly to things that you could benefit from setting down in your life. Sometimes, it is better to stop fighting, and to surrender to a different outcome, than to continue to put energy and time into something that simply isn't working. Not only will you feel better, but you will gift yourself the space you need in order for the right things to enter your atmosphere. Slow down for a moment. Remember that you can enjoy the view along the journey, too.
Aquarius
Aquarius — November is going to be very emotionally charged for you, and you are being challenged to lean into these emotions rather than run to logic like you usually do when you are met with uncomfortable feelings. Old wounds may be highlighted, and it is important that you do your best to move through those wounds, and to work towards healing them this month. As an Aquarius, escapism tends to be your main source of coping, and you often rationalize your feelings instead of actually digging into the soul of them. Remember — you can do hard things, and you can face the disorienting experiences that bubble up to the surface of your life this month. Stay rooted, and when you feel like running — anchor yourself. You deserve to heal, but that begins with you showing up for yourself, first.
Pisces
Pisces — This summery month is full of new experiences for you, but you are going to have to step outside of your comfort zone in order to fully benefit from the beauty and the adventure they are capable of spilling into your life. Give yourself permission to lean into your intuition, and to focus on the parts of yourself that have been wanting to create new, core memories outside of the lines of your everyday routine. Jump on a plane. Sign up for a course you have always dreamed of taking. Express yourself, really harness this energy, and spread your wings. It's time to jump into something immensely beautiful. Don't hesitate.