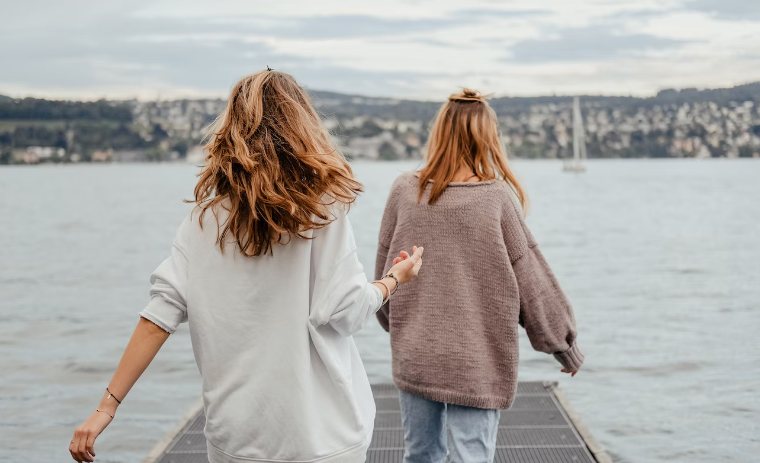 Discover the astrological predictions for your sign and find out how you will be with love, health, money, or career this week!
Aries(March 21 – April 20)
Love
You've never been the type of person to believe that love at first sight is possible.
However, this week, you may change your mind.
A Leo will impress you one of these days.
If you are already involved in a relationship, you may feel that your life partner does not understand you.
Money
When it comes to money and career, you are on the right track.
With the stars sending you positive energy, you will have no reason to worry about your financial situation.
Also, at work, you are appreciated and you can receive bonuses, prizes or a salary increase.
Taurus(April 21 – May 21)
Love
If you are single, this week you must avoid people born under the Libra sign at all costs.
Any relationship started now with one of these people will not be successful.
If you already have someone, in difficult times, your relationship becomes stronger and stronger.
However, at the moment, your relationship lacks passion.
Money
Since money is a sensitive topic that you have been worried about lately, it would be best not to invest or make any major purchases this week.
On the job front, your boss will be very pleased with how you've worked, but that doesn't mean he'll reward you in any way…much to your dismay.
You have a chance to win more, but for that, you need to make a big change.
Gemini(May 22 – June 21)
Love
If you've recently entered a relationship, this week you can't get enough of the person you're with.
Do something special for your partner and your relationship will evolve even more beautifully.
If you are single, you will have an unexpected romantic encounter.
The conversations you will have with that person will be great.
Money
If you socialize and go out more this week, you may have some money luck.
In terms of career and workplace, you feel more and more motivated to work.
If you are unemployed, it is necessary to make more effort to find a job. Submit your CV and go to all the interviews you are invited to. Nothing falls from the sky!
Cancer(June 22 – July 21)
Love
This week there is a possibility of making some mistakes towards the person you love.
Your love life seems complicated, but patience and perseverance will help you.
If you are single, patience will lead you to the right person.
It's easy to find someone, but it matters who!
Money
Stay away from gambling, betting, and other activities that involve risk for money.
This week is not a lucky one, and besides, these activities are not recommended for anyone.
At work, everything will be fine, you will probably feel a little bored. However, it will be a great time to get to know your colleagues better.
Leo(July 22 – August 22)
Love
It would be best for your relationship if you and your life partner find a common hobby or activity.
That way, you'll enjoy something new and fun, and you'll also build a stronger bond with each other.
If you are single, nothing can stop you from reaching the person you like.
Money
The color pink will bring you luck this week.
If you want to invest in real estate, now is the perfect time to do so.
Your financial situation is getting better. You work hard and do your best to stay motivated and focused on your work.
Virgo(August 23 – September 22)
Love
If you are involved in a relationship, you will have a wonderful week with your loved one.
If you are single, you will enjoy flirting with an influential man. It could be your boss, for example.
You will understand each other in a very interesting way.
Money
This week is one of your lucky periods when with little effort you can achieve a lot.
Optimism is all you need, even if nothing looks promising in front of you.
Any risky action is not recommended these days as you are well on your way to recovering your former financial situation.
However, it still takes patience to get there.
Libra(September 23 – October 22)
Love
This week you will put your pride aside, for the sake of solving some disputes with your life partner.
This means that things will work out better between you, at the small cost of wounded pride.
If you're single, you'll argue with an ex with whom you broke up in a not-so-civilized way.
Money
Your professional situation is good and stable, but you still have work to do on the financial side.
Seek the advice of an older person if you are planning to make some major changes in your career.
If you are involved in business, now is a good time to increase your team.
Scorpio(October 23 – November 21)
Love
This week you will be even more passionate than usual, and sex will occupy a leading place and be your priority.
On the other hand, if your loved one is going through a tough time, you will do everything you can to help them out of it.
If you're recently divorced, there's nothing stopping you from starting over in no time.
Money
Even if not much luck is predicted for you this week, things are not as bad as they seem.
Connect with your past business partners with whom you have had success or colleagues with whom you have made a great team.
They will have good advice for you!
Sagittarius(November 22 – December 21)
Love
If you are single, this week you will do your best to meet more and more people.
You're determined to get involved in a relationship, but you want to make sure you're making the right choice.
If you already have someone, you might have a little disagreement with your life partner, but everything will be fine after a healthy discussion.
Money
This week is definitely not a good one for you as you will face some delays related to money.
Your luck should take a turn for the better, hidden traps may appear, but with wisdom, you can easily navigate through them.
You have to put your worries aside, a change for the better should follow if you will be more productive.
Capricorn(December 22 – January 19)
Love
You may have had some conflicts with your former partners in the past.
As a result, you just need to explain to your current partner that you want more freedom. Don't repeat the same mistakes!
If you are single, you enjoy adventures, flirting and fun.
Money
This week you will have a lot of financial luck.
As for your job, there are absolutely miraculous days ahead at work.
If you are given a new task or responsibility, then it will be necessary to work much harder, but the benefits will be beyond your expectations.
Aquarius(January 20 – February 18)
Love
Communication with your life partner can be difficult this week.
However, it is important to overcome these difficulties to make things work.
If the person next to you isn't willing to discuss and solve problems to the same degree as you, then maybe it's not worth it!
Money
It is very likely that you will not feel in your element at work this week.
Try to branch out and learn more!
However, you might make some money these days.
Pisces(February 19 – March 20)
Love
Your love life can regain its romance this week.
After a long time in a relationship or marriage, it is normal for things to start to creak or become monotonous.
If you are single, don't believe the statements of a person who once disappointed you.
Money
Wear something green for extra luck this week!
Even if teamwork is not something you prefer, these days you will have to because you have to get things done.
You may need to step into a leadership role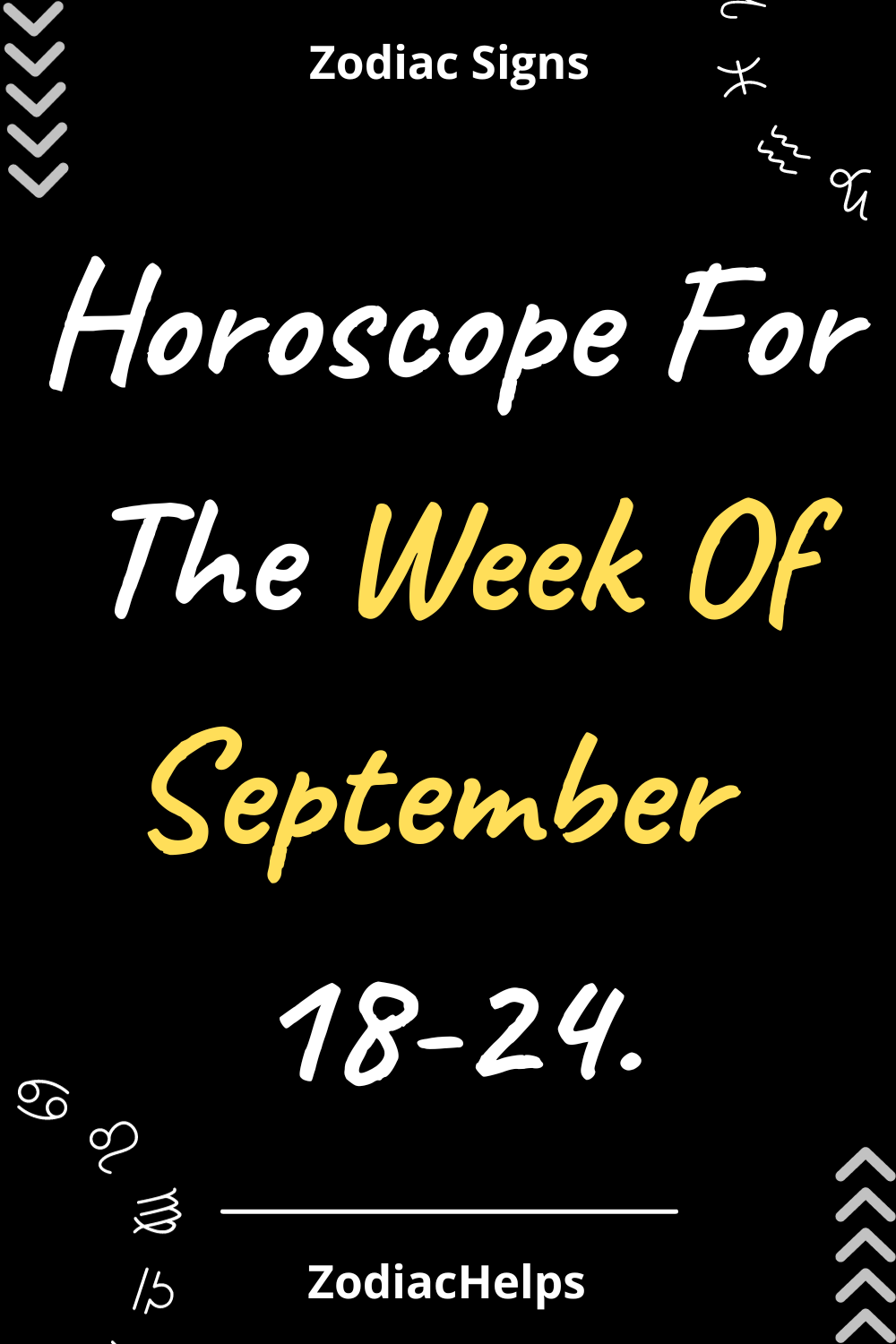 but on the same money.