zodiac Signs
Horoscope for the Holidays and Summer 2023: Love, Luck, Work… All the Predictions Sign by Sign!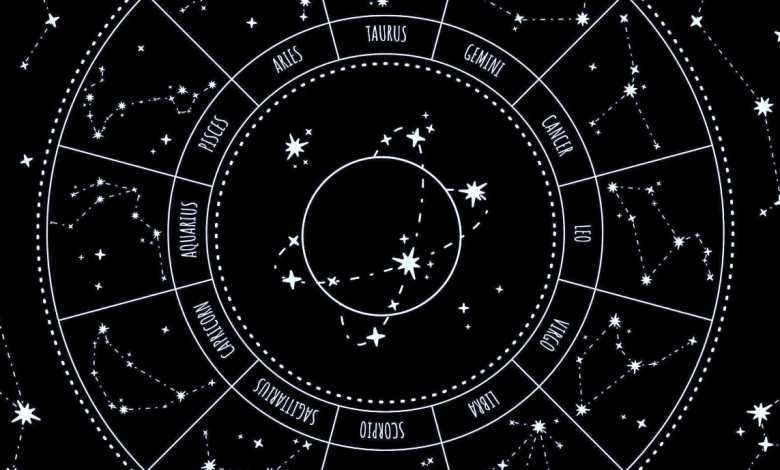 With this complete summer horoscope, discover what the stars have in store for all the signs of the zodiac. Love, work, finances, luck… To discover without delay!
You know the saying, summer is coming and life is getting easier! Between turbulence in the couple for certain signs , unexpected encounters and change of professional course, summer holds many surprises for the signs of the zodiac . Who will be the happiest this summer? Who will have to wait impatiently for the next school year? Here without further ado, the complete Horoscope for Summer 2023, sign by sign!
Aries summer 2023 horoscope: a busy summer!
The native of Aries (March 21-April 19) can expect a summer synonymous with seduction ! For singles, the time is simply to meet. On the work side, you redouble your efficiency from June while enjoying a summer full of vitality !
Taurus 2023 summer horoscope: the stars pamper you
Summer heralds tender times for reliable Taurus (April 20-May 20) as a couple. Your couple spins the perfect love, and singles take the opportunity to meet new people. The lights are green on the career side with work that continues to be valued and makes you shine!
Summer horoscope 2023 Gemini: moment of questioning and doubt
Some temporary turbulence is on the horizon . Communication is key if you are in a relationship, otherwise beware of the risk of deception. You chain the adventures in your career so ease up a bit and hang on! The intuitive Gemini (May 21-June 21) knows how to recover from a difficult situation. The start of the school year will only be better!
Summer horoscope 2023 Cancer: a season very different from previous ones!
It's a love story that awaits the empathic Cancer (June 22-July 22). Summer promises to be colorful despite turbulence at work in August. Avoid as much as possible thermal shocks which harm your vitality! The arrival of interesting profits by mid-September should delight you.
Leo summer 2023 horoscope: fifty shades of novelties
A hint of eroticism and new experiences are on the program for the charismatic Leo 's summer (July 23-August 22). From June, the flame of your couple burns ardently and your motivation pushes you to professional exploits for July. Watch out for little blues as the start of the new school year approaches!
Virgo summer 2023 horoscope: winning mistral on the horizon
The loving relationship of conscientious Virgo (August 23-September 22) continues its ascent for the month of July! Seduction and intimate moments are to be expected! You climb the ladder in your career , even if it means surprising more than one and enjoying the form of a champion!
Libra summer 2023 horoscope: calm and voluptuousness
The arrival of true love will have to wait for the sociable Libra (September 23-October 23)! The period invites you to take care of yourself and lets you try new experiences! You are in good shape, but avoid unnecessary stress!
Scorpio summer 2023 horoscope: new beginnings
If the mysterious Scorpio (October 24-November 22) dreams of marriage, the wait shouldn't be very long! The beginning of summer promises to be more romantic than ever . As for work, the period is conducive to change, so welcome any questioning.
Sagittarius summer horoscope 2023: motivated to tan
An unexpected romance should enliven the holidays of spontaneous Sagittarius (November 23-December 22). You lack motivation at work and that's understandable! Summer is long overdue and you only dream of one thing: you lie on the edge of the beach for whole days!
Capricorn summer 2023 horoscope: need to recharge your batteries
The summer period invites the ambitious Capricorn (December 23-January 20) to recharge their batteries ! Loves can wait until next fall! August is a decisive moment in your career and there is no shortage of investment! Be careful not to exhaust yourself. Instead, enjoy a few moments of relaxation in an idyllic setting during your free time!
Aquarius summer 2023 horoscope: buckle up!
If we will still have to be patient on the heart side, novelty is announced in the work of the independent Aquarius (January 21-February 19) from mid-August. Changes are to be expected and require you to redouble your efforts ! Don't let yourself be demoralized and surround yourself with people you trust!
Pisces summer 2023 horoscope: a summer that is likely to heat up
Communication will be the best ally of sensitive Pisces (February 20-March 20)! The couple is likely to encounter some turbulence. On the work side, the galleys are linked, but it is in difficult times that we see who your friends are! A pronounced taste for extreme sports experiences is also to be expected!