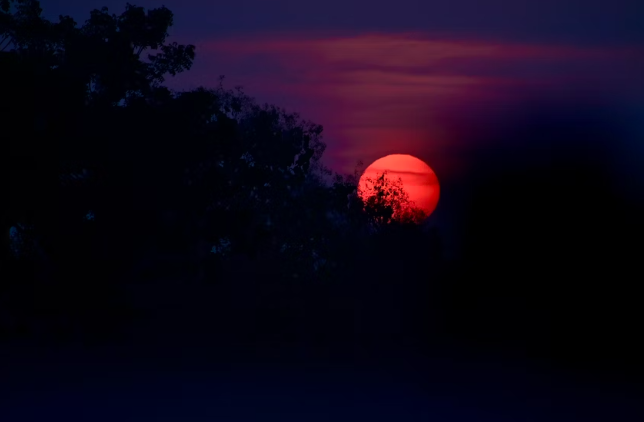 Discover what the stars are preparing for you this week financially and see what you can do to have more money!
Aries(March 21 – April 20)
This week there will be some conflicts at work, and because of this you may be affected financially. It's best to keep calm and not make hasty decisions!
If certain friends will ask you for help this week, you have to find the best way to support them, even if it means you will make some compromises! Be as thoughtful as you can!
If the beginning of the week finds you in a good financial situation, things will change radically at the weekend. Expect a few more difficult days, so prepare some supplies!
Taurus(April 21 – May 21)
This week you will be successful at work, and your business is going better and better. Your efforts will be rewarded in proportion, but to enjoy the results, you need to take a break.
It's time to choose between what you really want: rest or money. The stars advise you to think carefully, because there must be a balance between the two planes of your life.
If you're looking for a job, don't rely on instinct, just logic!
Gemini(May 22 – June 21)
This week you will be lucky with money. Someone will return a loan you thought was lost, or who knows, maybe you'll even win the lottery. In any case, you will feel an improvement in your financial situation.
If your current job no longer satisfies you from a financial point of view, the stars advise you to get out of your comfort zone and try new things in new fields.
If you are involved in business, most likely a partner or an employee will sabotage your actions and you will end up losing.
Cancer(June 22 – July 21)
This week will be quite difficult for you, especially if you haven't set aside some savings. Try not to repeat the same mistakes of the past and prove to those around you that you have matured!
If a friend or colleague asks you for a certain amount of money, you must refuse it as gracefully as possible. Do not rush to act as your heart dictates!
At work, the atmosphere is more and more relaxed and fortunately, your superiors look at you with confidence and admiration. Keep it up and good things will come your way!
Leo(July 22 – August 22)
This week you will receive unexpected news about an amount of money you do not deserve. The stars advise you to be honest and not enjoy other people's money.
If in the first days of the week, you will receive an advantageous offer to be employed elsewhere, do it in such a way as to leave things in order at the current job.
Be more rational when it comes to family savings and don't get carried away!
Virgo(August 23 – September 22)
This week, your financial situation will not be a happy one. You may even encounter major difficulties in paying installments and debts.
A distant relative will give you a substantial gift this weekend. This will temporarily save you from collapse, but it is still necessary to take measures in the future. Maybe you should think about changing jobs.
If you are involved in a business, recognize the signals that announce that a change is needed! You must always keep up with what's current!
Libra(September 23 – October 22)
Even if you're not doing great financially, you still have to satisfy your partner's wishes. He does not have a long-term plan and enjoys the smallest gifts.
As a result, you need to explain to him how to be more thoughtful.
A more relaxed period is announced at work, and if you continue to work with the same commitment, you might even receive a salary bonus or be proposed for promotion.
Scorpio(October 23 – November 21)
In the first days of this week, you will have some unpredictable expenses, but you will manage to deal with them brilliantly.
You know how to manage your budget correctly so that you have both indulgences and dark days.
If you are tempted to change your job or get involved in a new business, you must know that any beginning is difficult. Don't be afraid of new things!
Sagittarius(November 22 – December 21)
You may receive some unexpected news this week. It may be about an event you didn't expect to be invited to. Put your money aside now if you want to participate.
If you are tired of work, now is the ideal time to think about vacation. Choose an exclusive destination and you will get the admiration of your friends!
Even if you will spend a considerable amount, it is well worth it to relax and disconnect from stress!
Capricorn(December 22 – January 19)
If the start of this week looks good for you financially, the same cannot be said for the weekend.
Someone close to your family will ask you for a loan and you won't have the power to refuse it. Think about how you would have reacted in his place and offer him some useful advice, but only if he asks for it!
At work, no major changes are announced in the coming period.
Aquarius(January 20 – February 18)
Monday and Wednesday will be tense days at work, especially if you expect to receive extra amounts of money. You will most likely be disappointed with what you get.
For the rest of the days, you will carry on as before. You will live modestly, but happily with a little of everything.
If you are unemployed, you will be criticized by your family for your passivity and because it is difficult for you to make certain decisions about your future.
Pisces(February 19 – March 20)
According to the latest astrological predictions, your financial situation is going to improve in a few days. You have the promise of a new job or a new, better position in the company you work for now.
Be careful, however, when your life partner needs you, as he/she will try to take advantage of you and your financial situation.
If you've been together for a long time, you don't need to worry, but if you've only known each other for a while, a little caution doesn't hurt.