zodiac Signs
Chinese Horoscope Reveals Significant Changes in Love and Finances for the Next 3 Months of Summer.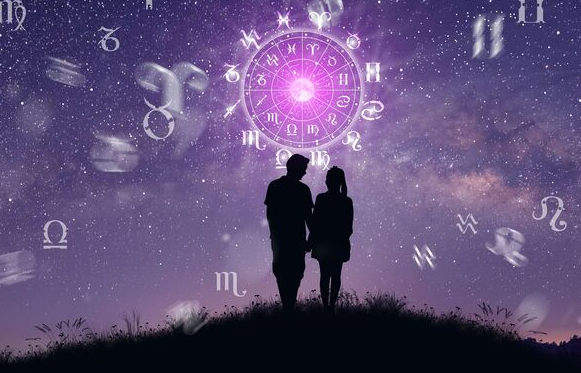 Oriental astrology can give us important clues about what awaits us in the future. This Chinese horoscope for the summer of 2023 presents the most important predictions for the 12 zodiac signs.
Love and money are the most important aspects targeted in the predictions for June, July, and August. Find out everything you need to know about your zodiac sign!
Chinese horoscope for the next 3 months
The Chinese zodiac signs are determined according to the year of birth, not the month, as is the case in the European horoscope. Thus, every year there is a sign that dominates and sets the tone for how the next 12 months will unfold. The Chinese year starts in February and since then the influence of the zodiac is also taken into account. In 2023, it is the year of the water rabbit, which has a great influence on the spirituality and motivation of each zodiac sign.
For this summer, the Chinese horoscope announces ups and downs, but especially a lot of good news in terms of relationships. There are also opportunities in the professional field, so many signs are successful with money. Next, we present the predictions for each zodiac sign.
Rat (1924, 1936, 1948, 1960, 1972, 1984, 1996, 2008, 2020)
In the next 3 months, the Rat will experience a period of changes and transformations in his personal and professional life. He may have to make important choices and make difficult decisions. However, it is important to remain calm and confident in your abilities. Things will start to become clear and you will find good solutions. Be optimistic and use your intelligence to overcome obstacles.
Buffalo (1925, 1937, 1949, 1961, 1973, 1985, 1997, 2009, 2021)
For Buffalo, astrologers present a Chinese horoscope full of good news! A summer of increasing self-confidence and inner understanding begins. It is the right time to listen to your intuition and follow the path of your heart. You can be the real you! You now have the opportunity to develop your skills and fully manifest your talents. However, be careful not to get into unnecessary conflicts, and make sure you maintain the balance between your personal and professional life.
Tiger (1926, 1938, 1950, 1962, 1974, 1986, 1998, 2010, 2022)
The tiger will have a period full of energy and opportunities in the next 3 months. It is the right time to act if you wanted to make certain changes in your life. The stars are on your side and you have the potential to achieve great things. You just have to be focused and determined. Be attentive to any opportunity and take advantage of it to develop yourself, especially in the financial sector.
Rabbit (1927, 1939, 1951, 1963, 1975, 1987, 1999, 2011, 2023)
For the Rabbit, the summer of 2023 will bring an atmosphere of harmony and balance. It's time to focus on personal relationships and build strong connections. If you are single, you might meet your soulmate. In the following months, you have the opportunity to demonstrate your communication skills and bring value to the lives of those around you.
Dragon (1928, 1940, 1952, 1964, 1976, 1988, 2000, 2012)
The next 3 months will be full of challenges and opportunities for the Dragon. It is important to use your creativity and charisma to face obstacles and achieve your goals. You have every chance to attract the attention of whoever you want and to realize your dreams. Pay attention to the details and make sure you give yourself time and energy for rest and a healthier lifestyle.
Serpent (1929, 1941, 1953, 1965, 1977, 1989, 2001, 2013)
For the Snake, the next 3 months will bring a period of self-reflection and personal development. It is time to carefully analyze the situation and make the necessary adjustments in your life. You can expect major life changes this year. Be very careful with personal relationships, especially toxic ones. You can have people around you who want you bad. You now have the opportunity to connect with your intuition and look for the answers inside you.
Horse (1930, 1942, 1954, 1966, 1978, 1990, 2002, 2014)
For Cal, the next 3 months will be full of energy and dynamism. You can develop your professional and financial skills. Very good news is coming for you in the area of ​​money. Be open to new opportunities and take calculated risks. If you take advantage of the opportunities that come your way, you will be able to make important purchases and savings.
Sheep (1931, 1943, 1955, 1967, 1979, 1991, 2003, 2015)
For Sheep, the next 3 months will bring a period of stability and prosperity. It's time to focus on developing personal relationships and strengthening existing ties. Great success awaits you in the professional and financial fields. It can be about a promotion or a change of function or workplace. Pay attention to the balance between personal life and career.
Monkey (1932, 1944, 1956, 1968, 1980, 1992, 2004, 2016)
The next 3 months bring both challenges and growth opportunities for the Monkey sign. The universe asks you to be flexible. Big changes are coming to you in the next period. You get the opportunity to learn and develop, so it is recommended to focus your attention on the area of ​​education. On a personal level, you may have some conflicts with your life partner, but things will be resolved with the help of communication.
Rooster (1933, 1945, 1957, 1969, 1981, 1993, 2005, 2017)
For the Rooster, a 3-month horoscope full of opportunities and career successes is announced. You can demonstrate your leadership skills and take the initiative. Take care to focus on your goals and you will achieve absolutely everything you set your mind to. It is important to maintain a balance between your personal and professional life and to pay attention to loved ones, because certain conflicts may appear in your relationship.
Dog (1934, 1946, 1958, 1970, 1982, 1994, 2006, 2018)
For Caine, the summer of 2023 brings a period of stability and harmony. There will be a lot of talk about personal relationships and the people around you. You want to spend more and more time around those from whom you have something to learn. Your social circle is growing. Socializing is the keyword of the next few months, so enjoy every moment.
Boar (1935, 1947, 1959, 1971, 1983, 1995, 2007, 2019)
For the Boar, the next 3 months bring great luck with money. Be open to collaboration and receive the support of those around you. With the help of a person you have known for a long time, you will be able to develop a lot. There are opportunities to earn a lot of money using your skills.