zodiac Signs
Money Horoscope For The Week Of May 29 To June 4.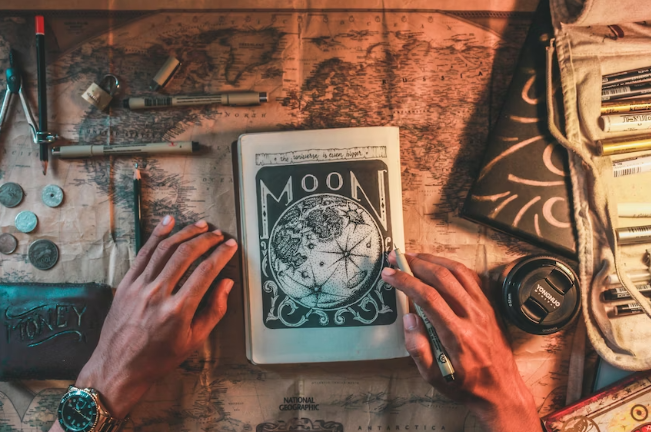 Discover what the stars are preparing for you this week financially and see what you can do to have more money!
Aries(March 21 – April 20)
This week you may have to complete a goal or any project with a deadline proposed by a colleague or your boss.
On the other hand, big earnings from your work are announced. It is also a good period in terms of business.
All in all, let things flow naturally, and don't think too much about money because stress can make you sick.
Taurus(April 21 – May 21)
This week you may suffer from work-related anxiety. There could be opportunities to work with foreign companies.
Don't make a hasty decision and quit your job in anger. To achieve success, you must be calm, disciplined, and consistent with your goal.
You could get better results if you work harder and you could have a successful interview in the last phase of this week. You should have patience and determination in your work and you should keep your anger under control.
Spending money on your home and comfort would make you happier.
Gemini(May 22 – June 21)
You need to pay special attention to your money because the planetary movements this week can lead to an unexpected loss.
You may have to spend on home renovation or health.
Your job requires more work and effort. The job description may change or you may be called to a tempting interview.
Cancer(June 22 – July 21)
This week you can improve your chances of getting the desired result at work, i.e. a higher income. For this, you need to acquire new skills and turn your negative attitude into an optimistic one.
Avoid making big financial decisions.
You may incur costs related to travel and your vehicle. On the other hand, if you made an investment in the past, now you can see the first profits.
Leo(July 22 – August 22)
The stars may indicate some expenses related to your children and also their education.
This week try to avoid getting involved in adversarial discussions at the office, as they can affect you professionally.
If you have a business or are involved in one, you can achieve the long-awaited success.
Virgo(August 23 – September 22)
Unexpected expenses may occur in the first days of this week, and the earnings you expected may not materialize.
Also, at work, you could feel stressed if something changes or if you face a difficult situation.
Libra(September 23 – October 22)
This could be a favorable phase for your money and investments.
However, you will need to exercise caution while making important decisions involving money.
Some career obstacles may bother you. This brings some problems in your professional life.
Scorpio(October 23 – November 21)
Your financial situation is affected by planetary movements this week.
Your plans do not work out, or someone in the family will have the intention of taking advantage of your kindness or, better said, your naivety.
At work, you enjoy a stage full of glory and progress in the development of your profession.
Sagittarius(November 22 – December 21)
Planetary movements this week can bring you some difficult financial situations.
You will be forced to think creatively as a result. Don't be disappointed, chances may slowly come your way.
These are hectic times in professional life. You may be under a lot of pressure. However, colleagues will help you complete certain tasks and essential work.
Capricorn(December 22 – January 19)
Only those who do not work do not make mistakes. Don't blame yourself if something goes wrong at work this week, even if it's your fault.
It's normal to make mistakes from time to time, the important thing is that you learn from them and that they are not very serious or that you cannot fix.
Even if you lose a larger amount of money, the stars assure you that the situation will improve immediately.
Aquarius(January 20 – February 18)
Although you may have a steady flow of money, your impulsive or restless behavior can cause some disruption to your financial planning.
Career-wise, you may succeed and progress. Put your insecurities aside and follow your dreams.
Pisces(February 19 – March 20)
An unclear situation unbalances your financial situation this week. Things may become clearer as the week goes on.
You could benefit from advice from someone who knows and cares about you, so rely on their experience with money and business.