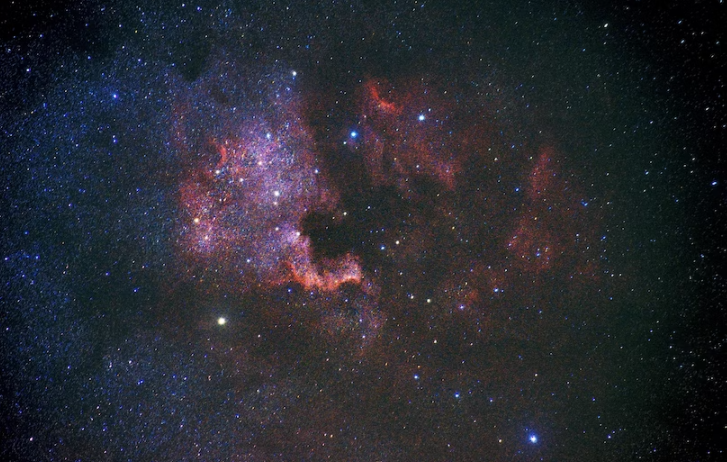 Discover the astrological predictions for your sign and find out how you will be with love, health, money, or career this week!

Aries(March 21 – April 20)
Love
This week there may be some sentimental failures, which could cause you problems. Stress and aggression can pose risks to your health.
If you're single, nothing new under the sun is announced, even though you'd like to. Try not to rush into a new relationship.
If you are married, be careful what you cause by acting impulsively. You may disappoint your spouse.
Money
The predictions of the stars for this week show that you will make money at work, but there may also be some unexpected expenses for you.
The stars will help you overcome any financial obstacles if you anticipate taking out a loan.
In terms of advancement at work and earning in the field in which you operate and for which you have professional training, this week will be favorable.
Taurus(April 21 – May 21)
Love
Long distance marriages might have some ups and downs. This week there could be some obstacles in the relationship and one reason would be the planetary movements during this period, which could lead to over expectations from each other.
You should not have an aggressive attitude towards your spouse and you should keep your promises.
You should make an effort not to be too demanding in the relationship. There could be tension between you and your loved one due to miscommunication.
The stars suggest that you do not make decisions in love under the influence of other people.
Money
This week you may be handed a new project that requires a lot of work or a sudden transfer, but it will be well worth it from a financial point of view.
There will be a lot of professional changes, but before starting something new, it would be good to finish everything you have going on.
Chances are you will get a new and important contract.
Gemini(May 22 – June 21)
Love
Some of you may suddenly end the relationship or divorce due to fatigue or exaggerated expectations. Patience and healthy communication will help you.
This week you may face some ups and downs in love and married life. You need to give some space to your partner so that he/she feels comfortable with you.
If you want a divorce, you will be successful in it. There's a good chance you'll remarry quickly or move somewhere far away soon after.
Some of you may receive a sudden proposal from your ex-partner or an old friend.
Money
Chances are you'll be promoted this week, a new job is in the cards for you. However, the stars advise you not to make hasty decisions.
If you have a family business, this week is not good for major changes or making any investment in new projects.
Praise and promotions are announced, so good luck!
Cancer(June 22 – July 21)
Love
You will enjoy unconditional support from your partner or spouse this week. For those of you who are currently involved in a relationship, a new character can help facilitate communication between you and your partner.
Because of the risk of ego clashes and unexpected disagreements, this is not the best time to be in a romantic relationship. You need to pay close attention to how you communicate with each other to avoid damaging your connection.
When it comes to making any decision that affects your married life, be patient. Relationships involving marriage may need personal space and freedom.
In addition, some of you may become too demanding in your relationships, which may have a negative impact on them.
Money
You need to be patient this week if you want to be successful professionally and financially.
To avoid being overwhelmed at work, it is recommended to finish what you have started before starting something new.
It is in your best interest to stay away from past mistakes, this can help you make the most of your time and energy.
Leo(July 22 – August 22)
Love
This week, in love and your relationship, try to give some space to your loved one or family. Try to avoid excessive workload or any kind of new projects as this can cause problems in your love life or marriage.
You just need to manage your time properly and try to have a balanced personal and professional life so that you have a good week and quiet time with family members. Avoid arguing with your in-laws as they can put a damper on your relationship.
Love and relationships can take a new turn in your life. A short trip with your spouse may occur and there is a high possibility of receiving gifts from him/her.
Money
You may get a new job opportunity this week and thus get the long-awaited financial results.
The stars advise you to avoid negative thoughts in order to get what you want in your career and money. A new job opportunity may be out there for you.
Some natives may plan to start a business in clothing or electronic gadgets.
Virgo(August 23 – September 22)
Love
Take your time when it comes to proposals from people you barely know.
Spend time talking to get to know each other better. Conflict can arise in a romantic partnership as a result of a false commitment.
An old friend might propose to you. The course of love and passion will change. You two might have some really special moments.
There are chances of an unexpected quarrel with your partner, so you are advised to avoid unnecessary conversations.
Money
Stars say that you need to improve and perfect yourself in your field to get the desired result.
If you are looking for a job and need money urgently, you can be successful these days.
You may face difficulties if you have a business, so you have to be patient while working. Make a work plan and take small steps at first to avoid getting stuck in the middle of a project.
Libra(September 23 – October 22)
Love
This week, you will be able to fulfill your desire to make some dramatic and spectacular changes in your love life. You will also experience good intimacy with your loved one.
In addition, there will be a stronger attraction between the two of you. Although your older family members may occasionally make harsh comments that are hurtful, you may still receive strong support from them.
Don't dwell too much on anything. Focus on listening to your heart.
Money
The beginning of the week is a good opportunity to finish all the trains started. In order to properly manage the many responsibilities, multitasking may also be required.
You will have to find a solution to an ongoing financial problem. The stars will be on your side.
Put your all into it and show what you can do. In this phase, complete your tasks and obligations on time and complete the outstanding work when necessary, so you will not have problems related to remuneration.
Scorpio(October 23 – November 21)
Love
Your love life and relationship will have a great week. Married couples will benefit just as much.
Spouses will get along well. This week, romance and passion will rule your relationship.
If you are single, you will have charisma, you will be energetic and self-confident. It is a favorable week for romantic relationships.
Your ability to communicate and upbeat demeanor could attract the opposite sex. This week the relationship you already have will be strengthened.
The Money
Stars predict that advancement at work could bring many benefits for you, including financial ones.
Tensions or other problems may get in the way of your affairs at the beginning of this week, but it is only a passing phase.
You'll probably have to compete against some tough opponents, and some roadblocks and administrative delays can temporarily affect your career. Therefore, you will have to focus on your priorities and everything will be fine.
Ultimately it will prove to be a fruitful period for discussions, new agreements and contracts. Use this time wisely to increase your professional and financial chances.
Sagittarius(November 22 – December 21)
Love
This week indicates that your relationship or marriage may face problems due to disagreements with your near and dear ones.
However, at the end of the week, you will find a way to make everything better and strengthen the emotional bond you share with your partner or spouse.
You will likely increase peace and harmony by showing your cool side even during some difficult moments in your relationship this week.
Money
The stars predict that career development will be accelerated this week, and if you are looking for a change, you will be very successful these days.
If you handle the whole situation wisely, not only will your bosses appreciate you, but you'll probably get paid more.
If you have a business, the workload will be higher in the second half of the week.
Capricorn(December 22 – January 19)
Love
Planetary movements this week could continue to favor your personal and love life. You will be extremely close to your family and loved ones.
The influence of the stars may prompt you to communicate more openly with your family members. If you have had conflicts or disagreements recently, now is the time to resolve them.
The latter part of this week will be ideal for singles who want to start a new relationship. This is also an excellent week to attend weddings and spend time with the children in your family.
Married couples can have a fantastic weekend…

Money
This week you have every chance to get rid of debt. You will have to handle yourself in borderline situations and you will. Your career will benefit.
If you have a business, there may be a development in the middle of this week. Take every opportunity to complete and resolve any outstanding work.
If you make effective use of your skills and talents, you will be able to lay the foundations for important projects these days.
Aquarius(January 20 – February 18)
Love
Suffering for your family can put you in a vulnerable mood this week. It will be the right time to assess your own strengths and weaknesses. Maybe you need some time and space to make some important decisions about your family and relationship in general.
Express your fears and anxieties in a constructive way to your loved ones. Also, avoid any decision that could jeopardize your relationship.
As the week goes on, you will be heading towards a new beginning. Happiness will be accessible, perhaps through friends and loved ones.
Money
Great career and business plans this week. You may have wonderful intentions for your profession. However, grand goals must be grounded in reality.
Now is the time to take action if you want your financial situation to improve. You can expand your knowledge and learn new skills to increase your performance and efficiency.
A change in work practices can help you successfully face a challenge. If you have a business, it's a good time to revisit an older collaboration.
Pisces(February 19 – March 20)
Love
Your relationship and love life will be favored this week. Be careful not to take everything for granted, though.
Around the middle of this week, some disturbances caused by carelessness and self-indulgence may occur. Your relationship may suffer to some extent if you are not always willing to take responsibility.
In addition, unnecessary conversations between married partners can lead to misunderstandings and confusion. You may be able to answer your nagging questions before the end of this week.
Money
This week you will show more confidence than ever, but you will have to be careful. The path you have chosen could become more difficult.
However, despite some significant obstacles, you will manage to strengthen your position and earn some extra money that will give you security.
Even if the first days of the week will be harder, later you will be able to enjoy favorable results.
If you have a business, new doors will open for you.