zodiac Signs
How To Improve Karma According To Your Zodiac Sign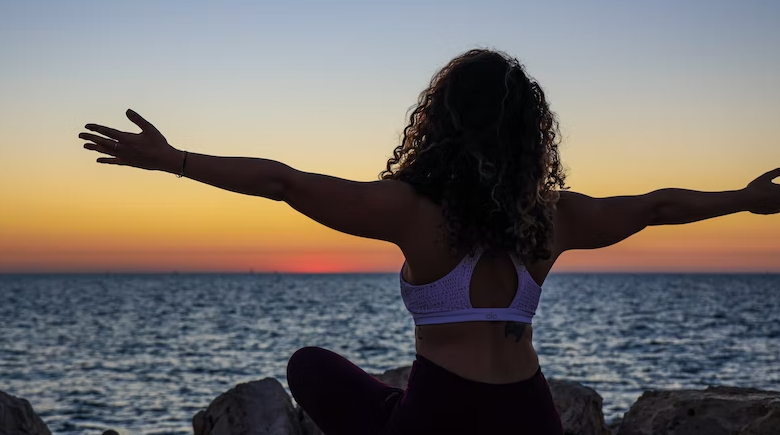 How does karma influence you depending on your zodiac sign and how can you transform it to be favorable to you?
What is karma? Our destiny, the way the Universe balances the balance between what we give to others and what we receive. In other words, no good or bad thing that we do on Earth goes unrewarded or unpunished in this life or in the next.
According to the principles of karma, what we are experiencing now is not at all accidental, but the result of our past deeds. The sufferings we go through today are the payment of mistakes from a period or from a previous existence, in case we failed to pay our "debts" at the right time. As long as we have "backlogs", we cannot move to the next level of spiritual evolution. Moreover, according to astrologers, there is also a family karma, which obliges us to fulfill those duties that our parents, grandparents or other relatives failed to fulfill. The fact that you were born on a certain date, in a certain sign, also has, as you can imagine, a connection with your own karma. How it influences you and how you can transform it to be favorable to you, you will find out immediately!
Your karma according to your zodiac sign
Aries
Very impulsive, extroverted, and dominant, Aries was the exact opposite in their previous lives: calm, emotional characters, who always tried to please others, even if they stepped on their own souls. In this life, you no longer accept to obey. What you have to do is to control your stinging words, excessive selfishness, and nervous outbursts.
Taurus
In another life, you faced all kinds of privations and you were probably very modest and shy in love. Now you tend to get attached to material things, especially money, your mission being to control your desire to acquire more goods than you need. Don't let yourself be guided by bodily impulses, everything passes through the filter of the soul!
Gemini
In your previous life, you were a rigid person in principles, but also sincere, to the point of innocence, and this brought you trouble. Now you are very creative, and non-conformist, your dual nature helps you to disguise, hide, and even lie easily, if necessary. Always bet on the truth, even if it is not the most convenient and do your best to pass the test of steadfastness!
Cancer
You had a libertine existence, without commitments and without involvement. You've broken many hearts in the past, now it's your turn to be dominated by your emotions, and that's why you suffer from nothing. Your karma is to remove negative thoughts, to be a responsible person, the leader of the family and to find the balance between reason and exaggerated sensitivity!
Lion
In your previous life, you either went unnoticed or sacrificed yourself for the good of others. Now you want to be the center of attention, to please everyone at any time. What you have to practice is to let go of yourself and give your turn as much attention as you want to receive! The lesson of this life: we are all equal, pride is superfluous.
Virgin
You were careless and let others do the heavy lifting, believing that everything was yours. Now you work on branches and face various obstacles, often self-imposed. You are very critical, including of yourself. Your karma is to realize that perfection is not important in life and that happiness is found in small things!
Libra
You were lost in a world of your own in the past, silent, fearful, and not infrequently unjust, so you have as karma exactly the opposite of these things: the fairness that characterizes you and the sociable nature must be put at the service of others, to get you out of a deadlock. Take care to take care of your own person and don't let yourself be conquered too easily!
Scorpion
You were superficial in another life, so now you live everything at maximum intensity and with painful depth. Possessiveness shown in excess towards loved ones in life is the one you have to control. Your karma is to balance yourself emotionally, to learn to offer freedom, but also your own help to those who need it.
Sagittarius
In a previous existence, you had many responsibilities and loved ones abused your trust. Now you tend to put fun first, to be unmanageable, even brutal. In order to improve your karma, you must calm down your claims, react with more delicacy, and understand that life is not only about adventure!
Capricorn
In the past life, you sang like the crickets in the fable, in this life you have serious concerns, and you work hard to achieve your material goals and make them the center of your Universe. Do not let the desire for success take over you to the extent that you neglect the people who need you. You have to love without making calculations and necessarily censoring your selfishness.
Aquarius
Discipline and conservatism in the past make you a rebel, independent, irascible, and a little mischievous, sometimes. In order to enjoy the present and remove negative karma, you must give up resentment and hurtful arrows, detach yourself, accept what you cannot change, and be patient: good things come in their time.
Fish
As pragmatic and organized as you were in your past existence, you are as dreamy and messy now. The current zodiac urges you to look deeply into your soul, to forgive, to ask for forgiveness, this being the only way to a peaceful soul. You have to pay for the previous indifference now by helping those who suffer, without turning yourself into a victim.