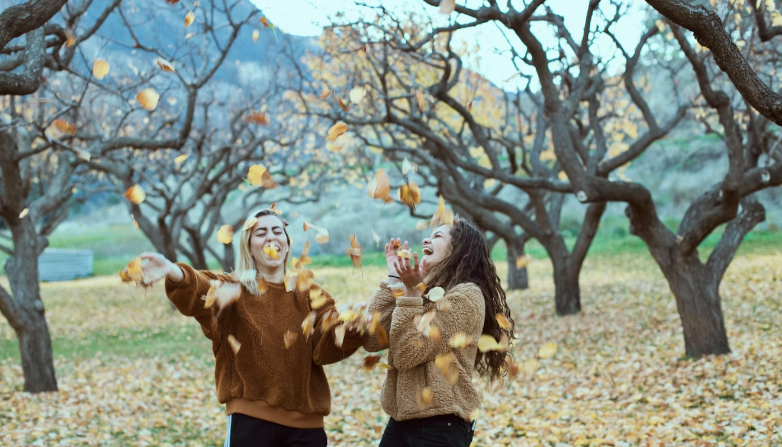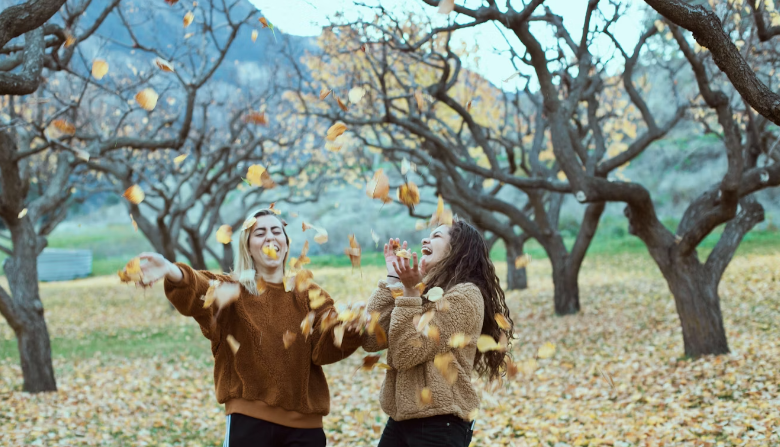 Discover the astrological predictions for your sign and find out how you will be with love, health, money, or career this week!
Aries
Love. One of your friends has been trying to introduce you to someone for a long time. Say YES this week. You might actually get along very well with that person.
On the other hand, you may seem a little cold and distant to your family. Call them and plan a nice date to show them that you have nothing to do with them.
Money. From a financial point of view, you are doing a little better this week.
If you have made some investments recently, then you are probably now earning from those investments.
At work, you may need to socialize more.
Taurus
Love. Sometimes it's better to keep things private. Don't reveal your relationship this week if it's still in its infancy.
If you are married, you could have a little fight with your husband or wife. You will feel everything more deeply these days and because of this, you will react to anything.
If you are alone, someone from your past pops up in your mind.

Money. This week there will be an improvement in your financial situation.
This is great news because you desperately need this money.
As for work, accept the invitation of a colleague, because from the discussion to the discussion you can learn valuable information that can help you in your career.
Gemini
Love. This week you should do something to surprise your partner that you will both enjoy.
Don't forget to give gifts to your loved one more often, even if it's small gestures. They will be appreciated.
Things are looking good on this front for you. You will feel more stable and consistent than before. Keep at it and you will be able to achieve anything.
Money. At work, you will have a good week.
Your ideas will be innovative and very important to the company. However, some of your colleagues may show signs of jealousy and try to sabotage your success.
Work alone and don't let anyone know your plans until you've completed them. The winnings are yours!
Cancer
Love. Love is in the air this week for you. Your relationship will flourish. You feel good and love your partner more every day.
If you are lonely and feel overwhelmed at times, try putting your feelings down on paper. Journaling is a healthy way to keep track of how you're feeling, too.
Money. This week, try to set some limits on your spending.
It gets tough in the business world.
You also have to be very careful at work these days, because someone might try to sabotage either you or your work.
Financially, you are making some smart moves that will pay off in the near future.
Leo
Love. If you are single, this week you will feel confident when it comes to flirting.
If you are involved in a serious relationship, now may be the time to start thinking about moving in with your loved one or starting a family.
If you are married, the word divorce will be spoken for the first time in your home.

Money. Remember, your work is just work. It doesn't define the person you are. At the end of the day, you have to remind yourself that your job is just a job, not your whole life.
Money isn't everything either, so don't give yourself completely to this sector of your life because you'll miss out on many other joys.
Virgo
Love. You are a loving person. So, this week make some time just for you and your life partner.
If you are single, you should focus more on yourself and self-love and less on finding someone to fulfill you.
You don't need anyone to be happy!
Money. Wear white and blue this week and you'll attract luck to your side.
If your work involves more creativity, you will find inspiration in nature.
Financially, you will be fine, but you need to start saving.
Libra
Love. This week you can address more serious subjects with your life partner. Whether you're married or dating someone for a long time, now is the time to revisit some old conversations.
If you are single, you will feel good around a Cancer sign person.
You are a strong person. You know this. You just have to start believing in yourself more. Self-doubt is the only thing stopping you from finding your true love.

Money. Expect a lot of good things to happen financially this week.
At work, you will have the opportunity to show off a new skill you have recently acquired. People will be impressed.
Start putting some money aside just in case.
Scorpion
Love. Just because someone has hurt you in the past doesn't mean you should stop believing in love. It will happen when you are really ready for it.
The stars advise you to leave what was behind and start over as if nothing had happened!
On the other hand, someone in your family will give you excellent news this week.
This will definitely change your mood in a positive way.
Money. The projects you are involved in or will be involved in this week will bring you luck.
What will happen now in your professional life will be of great importance.
Travel for work or business will be fruitful.
Sagittarius
Love. Stick to the path you've chosen, This week you should start to notice some small improvements in your love life.
The troubled period you went through may end now and your relationship will return to normal.
You will feel more responsible towards yourself and towards others. You will feel lighter and more relaxed, thus enjoying every moment with your loved ones.
Money. You might have some luck with money this week.
There may be a very interesting situation at work.
One of your colleagues or your boss will find out about a mistake you made and didn't fix.
Capricorn
Love. Sometimes relationships just don't work out. This is the sad reality.
You can give it your all and it still won't go well.
Give yourself time to process everything that is happening and take the entire breakup process one step at a time. You will learn a lot from it and you will come out stronger!
Talking to a therapist can make you feel more balanced, which will help you deal with the many challenges life throws at you.

Money. Work hard this week because your boss might be planning to fire someone.
Try to do everything you can to keep your job.
If you succeed, you'll even have the chance to get some extra money.
So, you have something to fight for!
Aquarius
Love. Your life partner will not follow rules or accept restrictions. Do not try to restrain him/her if he/she deviates from the conventional or normal pattern.
Let yourself be carried away by the wave and follow your loved one on the heights of the unknown, you will be surprised by what you will discover.
If you are alone, this week you will be a little cautious in the company of strangers.

Money. This week, expect a little luck when it comes to money.
The week will be stressful at work, and the efforts very high. Unfortunately, the rewards don't measure up to your work.
Some negotiations don't go as they should. Put more money in your savings account!
Pisces
Be kind and, most importantly, be patient.

Love. Whatever they do, don't judge your partner. Do your best to understand him/her and not criticize him/her. Do not rush! Take the time to put yourself in your loved one's shoes before saying something you might regret later.
If you are still living with your family then you might feel some kind of pressure or you might feel a little nervous for some reason.

Money. Jupiter, the planet that rules luck, is sending you good vibes this week. Make the most of the opportunities that come your way.
There is a good chance that you will get a promotion at work very soon.
Financially, you will receive some money that will mean a lot to you these days.