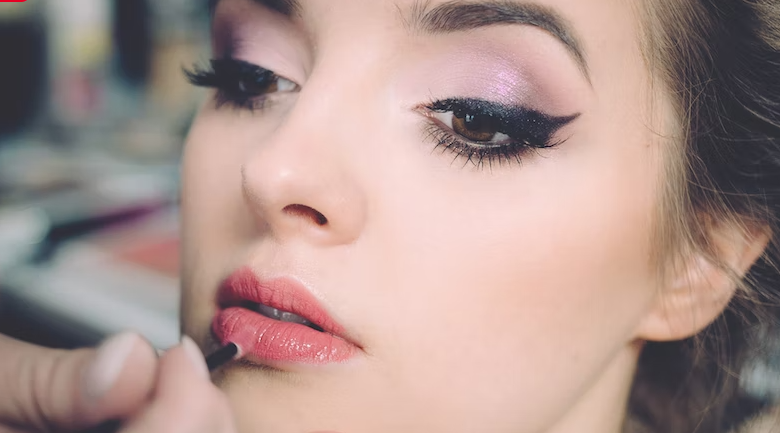 Show off your natural beauty!
Discover which type of makeup suits you and which cosmetic products you should never miss to properly emphasize your most interesting… zodiac features.
The ideal make-up according to the zodiac sign
Aries
You don't miss lipstick in your daily beauty routine (sometimes it's even the only product you apply in a hurry) and, because you like to stand out without wasting time with sophisticated makeup, a striking one suits you. Proof of courage and confidence in you. Especially in the evening, bet on red!
Taurus
An earth sign, you are attracted to the shades of the earth, generally brown, gray, and silver, but also green. This is when it comes to eye shadows. In terms of lipsticks, you prefer quality lip balms or glosses, which are easy to apply, because you are practical and at the same time childish.
Gemini
You love to buy a lot of make-up products, just as you like to buy clothes mercilessly, which you then forget about in a corner of the closet. To use, you only use the strict essentials. If you have an impeccably done manicure and a little styled hair, it's enough to feel attractive.
Cancer
Romantic makeup is the one you prefer and you spend a lot of time matching the colors of your clothes with those of your lipstick or blush. Because you are very emotional and cry quite easily, it is good to choose transfer-resistant products, especially good, waterproof mascara.
Lion
You have to shine at every appearance, so you waste a lot of time with the most elaborate make-up. Hair is again very important for a Leo, she loves it to be freshly washed, to have a lot of volume, and, if possible, curls. Sunny colors are the ones that suit you when it comes to eyeshadows.
Virgin
Don't go out the door until your makeup looks flawless, even if you don't choose an extravagant one. To make your work easier, it's good to do it as per the book, with primer, corrector, and foundation, for a magazine look. For the eyes, mascara and a thin lash line "style" you best.
Libra
If you apply BB cream, mascara, and delicate lipstick, in rose shades, you are more than ready for a new day spent among people. For the eyes, shades of blue attract you, but you don't use them too often. You save the real make-up for special occasions.
Scorpion
The Scorpio woman's magnetism is also due to the fact that she values ​​care. Perfumed baths, body lotions with a fine scent, and glosses that you feel like eating are part of the daily ritual. Emphasize your eyes, outlining them with a black or green pencil.
Sagittarius
You always want to stay young, so you apply anti-aging creams and serums even before you notice the first wrinkles. Eyeshadows in bright shades are the ones that give you an advantage at any time. The optimism you exude must also be reflected in your makeup
Capricorn
You are passionate about body treatments of all kinds and especially massage, including facial massage. As for the make-up, it is usually matched with the outfit: office. Elegance is the word that characterizes you. The trio consisting of lipstick, mascara and mascara will not let you down.
Aquarius
In addition to the foundation, a drop of pale pink blush applied to the cheekbones completes your romantic appearance, and when you want to impress, you don't shy away from the craziest combinations. You are always pleasantly surprised, whether you choose the first option or the second. Your hypnotizing eyes are also due to the makeup.
Fish
You always like to be tanned and, if your natural tan fades, you get the same effect with the help of products in copper shades. Otherwise, your smile is your most beautiful makeup. Less in the evenings spent in the city, then you opt for glossy, sparkling, extravagant eyeshadows.