zodiac Signs
Your Love Horoscope For The Week From October 29th To November 5th, 2023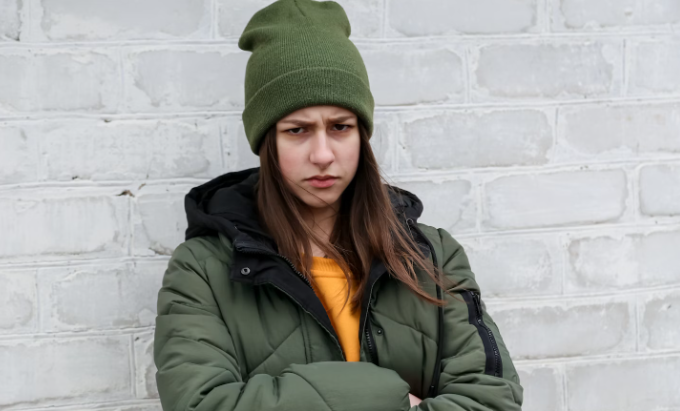 What is your love life doing? Horoscope for love from October 29th to November 5th, 2023.
Love drives us as humans and fills our lives with passion! Will you find your one true love, overcome heartbreak, or grow closer to your partner this week?
Find out what the wisdom of the universe has to tell you – it could be a week when everything changes!
Zodiac sign Capricorn (December 22nd – January 20th)
When it comes to your relationship, now is the time to share your emotions more openly and let your partner know how you really feel.
This will deepen your bond and strengthen the love between you. If you're still looking for the right person, there is someone who is genuinely interested in you, but you may not have realized it yet.
That's why it's important to keep your eyes and ears open and find out who this person might be.
Zodiac sign Aquarius (January 21st – February 19th)
This week is a great opportunity for you to have open conversations with your partner and clear up any misunderstandings in your relationship.
This will help drive away the darkness and create a more relaxed atmosphere between the two of you.
If you're currently single, this is a great time to meet new people and maybe make a few casual connections. Plan an evening to go out and enjoy the time!
Zodiac sign Pisces (February 20th – March 20th)
Your relationship is really blossoming – it's almost amazing! Negative feelings, tensions and doubts are a thing of the past.
Instead, you now enjoy real companionship and deep understanding in your relationship. You and your partner could really have a great time together.
And if you are still single, know that luck is on your side! All you have to do is take the first step because there is a good chance that positive changes can occur in your love life.
Zodiac sign Aries (March 21st – April 20th)
This week your increased desire will lead to an unforgettable experience, whether you are in a relationship or single.
If you're already in a relationship, your partner will find it hard to resist your seductive charisma, and the passion between the two of you is sure to be rekindled in a way that exceeds even your wildest dreams.
If you are single, prepare to be surprised by a new acquaintance and experience an unexpected romantic adventure that will make your heart beat faster.
Zodiac sign Taurus (April 21st – May 20th)
In your personal life, it is important that you try to leave your worries behind.
This means you can enjoy your precious moments together to the fullest. In case you are currently single and frustrated, you shouldn't worry too much if you haven't found your dream partner, your Mr. Right yet.
Maintain a positive attitude because things will eventually work out for the better. Stay open to new possibilities and opportunities in your love life.
Zodiac sign Gemini (May 21st – June 21st)
It is important that you take more responsibility in your love life and treat your partner more maturely.
Make sure your relationship is protected from outside influences and possible negative factors.
Do everything you can to preserve what you have and make sure your partner is happy.
If you are currently single, you should go out more often and spend time with friends. This will definitely brighten your mood and give you the opportunity to meet new people.
Zodiac sign Cancer (June 22nd – July 22nd)
Your relationship is currently going through a difficult phase. The ongoing and heated arguments have made you consider possibly ending the relationship.
But before you consider this final step, it would be wise to discuss things with your partner and see if you can find a way forward together.
If you are currently single, your main focus should not be solely on finding a suitable partner.
Instead, you should spend time with friends to have fun and relax. This can be a refreshing change and help you put things in perspective.
Zodiac sign Leo (July 23rd – August 23rd)
It would be advisable if you take a closer look at your relationship and clarify some important points.
Obviously, your partner isn't happy, so you should listen carefully to what they have to say.
If you both want to continue your relationship, be willing to adjust your behavior and make improvements.
If you're still single, try to stop looking too hard for a relationship.
You might be surprised at how things come more easily when you focus less and relax.
Zodiac sign Virgo (August 24th – September 23rd)
Your relationship is going smoothly and you will soon find yourself entering a new phase of happiness and harmony with your partner.
On the other hand, if you're still single, dress smart, smile, and do activities to meet new people. Your potential dream partner might be closer than you think.
Zodiac sign Libra (September 24th – October 23rd)
When it comes to your personal life, your relationship takes you to a whole new level. You are now ready to have open conversations with your partner, which will bring your relationship closer to your ideal.
If you are still looking for your soulmate, you can look forward to an amazing surprise from the universe!
A fascinating person may come to you to confess their love for you. It seems like things are looking promising in your love life.
Zodiac sign Scorpio (October 24th – November 22nd)
When it comes to your love life, it would be wise to find time to devote to your partner.
If you do, you can be sure that an extremely fulfilling week full of love and romance awaits you.
Focus particularly on the positive aspects and the essentials in order to continue to experience peace and harmony in your relationship. This way you can ensure that your bond remains strong and enjoyable.
Zodiac sign Sagittarius (November 23rd – December 21st)
In your love life, it seems like you've been a bit careless in your statements lately.
The result of this is that you chose words and actions that really hurt your partner.
It is important to balance and correct this situation. You should take the necessary steps to restore harmony between the two of you.
If you're single right now, you're probably feeling the need for love. Make the most of this opportunity and enchant the person you have given your heart to.