zodiac Signs
Your Love Horoscope For The Month Of November 2023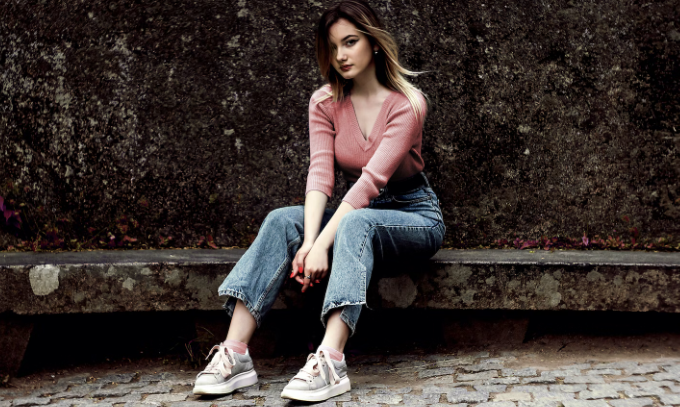 Your horoscope for love in November 2023.
This is your love horoscope for November 2023. What will your love life look like in the coming weeks? Find out!
Zodiac sign Capricorn (December 22nd – January 20th)
There are opportunities in your love life to strengthen your relationship with a sense of trust and affection if you show a little effort.
If you are single, this is the time to meet interesting people who have a special attraction for you.
Use your charm and be open to approaching people who pique your interest.
It is important to act responsibly and communicate your intentions clearly to avoid possible misunderstandings and protect yourself from future problems.
Zodiac sign Aquarius (January 21st – February 19th)
Your love life will be a little tricky this month as your professional ambitions and ambition could disrupt the balance in your emotional relationships.
Romantic moments may become less frequent, and it's not just you. There could be tensions and conflicts that you should approach carefully.
Maintain forgiveness and willingness to compromise and avoid any kind of intrigue. If you are currently single, find a healthy work-life balance, and don't let your professional goals become an obstacle to your personal happiness.
Zodiac sign Pisces (February 20th – March 20th)
This month everything points to positive developments in your love life. Your attractiveness and your charming appearance will magically attract the opposite sex.
Now it's up to you to decide which path you want to take in your relationships. You can choose a stable, deep relationship or carefree adventure without thinking too much about the future.
If you are currently single, you will attract people who appreciate your personality. The opportunity to form a romantic bond will open up for you.
Zodiac sign Aries (March 21st – April 20th)
This month promises to be extremely exciting for your zodiac sign. If you are currently single, there are numerous opportunities for new beginnings.
However, you should be particularly careful at this stage before entering into serious relationships.
Your social life will be very active and there is a chance that you will meet someone with high social status and influence.
The quality of your love life depends on your good mood and communication skills, which will help you solve relationship problems that arise.
This month offers you the chance to spend a relaxing and fulfilling time with your partner.
Zodiac sign Taurus (April 21st – May 20th)
In the first week of this month, new opportunities will open up for you in the area of ​​love. You will have the opportunity to meet fascinating people who have the potential to enrich your life.
However, keep in mind that your actions during this time may differ from your usual behavior, so don't be surprised.
Your social status will be active and influential. Still, it's important to keep your jealousy and pride in check, especially when you're pursuing someone you're interested in. This behavior could potentially become problematic.
Zodiac sign Gemini (May 21st – June 21st)
The planets favor your sociability and make communication easier for you. This time offers you the opportunity to deepen your friendships and strengthen your bonds with them.
If you're currently single, you'll attract fascinating new people, and there's a chance you'll get involved in something with long-term potential.
If you are already in a relationship, you and your partner will grow closer together and experience a refreshing wave of passion and emotions.
Zodiac sign Cancer (June 22nd – July 22nd)
This month promises an abundance of love as your sensual side will be particularly strong.
If you are currently single, you will feel the inner desire to look for love. Remember that someone out there is already looking for you, and it won't be long before you can start a new relationship.
Your spiritual side will come to the fore and may lead you to someone who will influence your life in a significant way.
If you are already in a relationship, this is an opportunity to rekindle passion and get closer to your partner.
Zodiac sign Leo (July 23rd – August 23rd)
This month you are one of the zodiac signs that are particularly favored. Your energy and vitality allow your charm to shine, and your ability to communicate brings you closer to people who pique your interest.
If you are currently single, you have numerous options for dating, so make the most of this opportunity.
You'll be the center of attention, and your socializing will not only be fun, but also open up potentially life-changing options.
Zodiac sign Virgo (August 24th – September 23rd)
Your love life promises pleasant and emotional experiences this month. If you are already in a relationship, the mood between you and your partner will be light and romantic.
You have the opportunity to deepen your relationship and make important changes. If you're currently single, there's a hint of romance in the air.
You get the chance to enter into an exciting and romantic relationship. It's too early to judge the seriousness of this relationship, so just enjoy the time and the future will tell.
Zodiac sign Libra (September 24th – October 23rd)
This month your romantic side is enhanced by the alignment of the planets. You exude a high level of sociability and calmness, which benefits you in love affairs, relationships, and official affairs.
If you're already in a relationship and it needs a refresh, now is the opportunity to improve things and give it a new lease on life.
If you're currently single, your attraction will help you build a potentially thriving new relationship.
Zodiac sign Scorpio (October 24th – November 22nd)
From the middle of this month, your sociability will reach its peak. If you are currently single, this is an excellent opportunity to meet new people and approach potential partners.
Use this phase to harness the favor of the planets, overcome insecurities and actively seek love and companionship.
If you are already in a relationship, the planetary influences could help you make a serious commitment. You will be surrounded by love and your relationship will be filled with sensuality.
Zodiac sign Sagittarius (November 23rd – December 21st)
This month your love life will come into the spotlight because the stars have a strong influence on it.
Love and feelings will play a big role in your everyday life and have a lasting impact on your behavior.
Your charm and attraction will be particularly noticeable and will have a positive impact on your relationship.
If you're currently single, you could pique the interest of potential partners. Your personal life will be passionate and very intense.