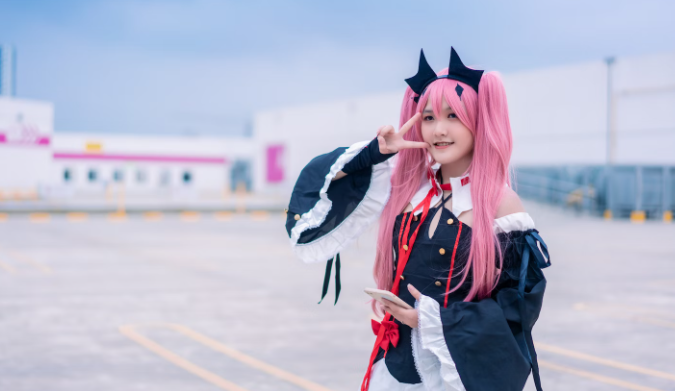 Discover the astrological predictions for your sign and find out how you will be with love, health, money, or career this week!
Aries(March 21 – April 20)
Love
When making any decision related to your relationship or marriage, use patience.
Because of the planetary movements, relationships would need some flexibility and space this week.
Unfortunately, some of you may become too demanding, which could be harmful to the couple.
Money
Stars advise you not to act extravagantly this week.
Spending according to your priorities will give you financial security.
Health-related costs may arise. To maintain your health, it is wise to have a check-up and the usual tests.
Taurus(April 21 – May 21)
Love
Not that you don't have your own problems, but this week your spouse's health may need your attention.
For a relationship to be welded, it is important to be with your partner when he/she needs it. And the reverse is also true.
So, do what you can to make it good.
Money
You will be quite stressed at work this week because you have a lot of work and the stakes are high.
You can't afford to make a mistake, because you'd lose good money.
If you plan to get involved in business, the stars advise you to do it only if you have the necessary money, not to rely on loans.
Gemini(May 22 – June 21)
Love
You will have a very busy week in your personal life. Managing things according to priorities can help you simplify your life.
The stars advise you to avoid arguments and pointless conversations with your loved one these days.
If you've waited a long time to file for divorce, now is a good time to do so.
Money
This week you can easily get a loan. Your bank or family can offer you financial support.
You might find a good deal on a new apartment or investments involving land.
Only regarding these can there be expenses.
Cancer(June 22 – July 21)
Love
This week, you need to exercise better control over your aggressive tendencies.
The stars advise you to maintain a balance between your personal and professional life, as some unwanted changes may occur in the couple due to the heavy workload and poor communication with your partner.
Some distance may appear between you and your loved one.
Money
This week it is possible to achieve the success you anticipate in the contests you enter.
The stars enhance your skills, which can help you succeed in an interview.
On the money side, this week will produce a mixed bag of results.
Leo(July 22 – August 22)
Love
Be careful when making new friends this week.
It would be best to avoid getting into a new relationship as this can put you in a difficult situation.
Don't break your promises as this will play an extremely important role in your love life and marriage.
Money Relatives
may ask you for financial help the beginning of the week. It is also possible to spend some money on gifts for a family member these days.
On Thursday or Friday, you will have to go to your wallet for car repair or a sudden trip. Everything will be sudden.
At work, there may be a sudden disagreement with the boss, which may increase your stress.
Virgo(August 23 – September 22)
Love
This week there will be many disputes with your life partner.
A change is happening in your life and you are not able to manage it in a way that is good for you and gives you peace of mind.
Try to have an honest talk with him/her and tell him/her everything that worries you. Even if it's not the type to consume the way you do, chances are you'll get something that will make things better.
Money
This week there will be spending on buying gadgets. There will also be costs related to education or courses.
At work, you will be assigned a new project, and the workload may stress you out.
You can get success in your career and money with the help of siblings or friends.
Libra(September 23 – October 22)
Love
Not a good week for love.
If you are involved in a relationship, it will suffer greatly due to changes in the professional life of your partner.
You may not agree with a decision he makes, or more precisely, because he doesn't consult with you and doesn't care about your opinion.
Try to keep calm and let things settle themselves.

Money
This week you will try new ways to increase your income. You will need to avoid ideas that involve major investments or loans.
Some problems can prevent you from getting where you want, and things can't move in the direction you prefer.
However, you don't have to give up. Sometime in the near future, it will happen.
Scorpio(October 23 – November 21)
Love
There may be miscommunication with your life partner this week and this may affect your relationship.
Planetary movements can bring you a sudden breakup, so you need to be polite and try not to hurt each other's feelings with harsh words.
If you are alone, a past partner will turn to you for help.
Money
According to the astrological forecast for this week, money will come to you without problems.
As the days go by, there will be disagreements with family or colleagues about your financial tactics.
The stars predict excellent opportunities for professional advancement. If you are involved in business, an important meeting will prove profitable.
Sagittarius(November 22 – December 21)
Love
Your ability to relate to your loved one can make your relationship even stronger.
If you are single, in the first days of the week you will meet someone who will attract your attention.
If you are in the midst of a divorce, a valuable piece of news or information can be beneficial to the process.
Money
The stars will protect you this week, more precisely they will protect your money.
It will be a good time to make some carefully documented investments.
You might have the chance to show everyone what you're capable of professionally. You will also be successful in making big plans.
Capricorn(December 22 – January 19)
Love
If you are involved in a serious relationship, it has a good chance of moving to the next level this week.
Now is the best time to make significant decisions about the future of the relationship, so you might opt ​​to get married.
If you are already married, you will find that life as a couple has improved a lot lately.
Money
This week you may be under pressure due to money.
Avoid taking on important responsibilities. Your career may have the potential for advancement this week, but current planetary movements may prevent you from moving forward as you would like.
The second half of the week should present some excellent opportunities for increased income.
Performance at work will gradually become better.
Aquarius(January 20 – February 18)
Love
This week will be fantastic for your love life.
Relationships with family will be excellent, which will have a beneficial effect on your life.
If you are single, there are chances to get close to someone who seems right for you.
Money
This week, the stars advise you to be cautious about money.
Due to obligations to some family members, unexpected expenses may appear during this period, most likely around the middle of the week.
If you are involved in business, the stars will help you develop your enterprise.
Pisces(February 19 – March 20)
Love
This week, there will be some pointless disagreements with those close to you.
If you can't control your emotions in the middle of this week, your relationship may suffer.
If you are single, the news that a former partner has serious health problems upsets you.
Money
The financial outlook for this week is promising.
The stars can work in your favor and facilitate effective planning of your actions.
This week you need to put all your efforts into your career if you want to see results.