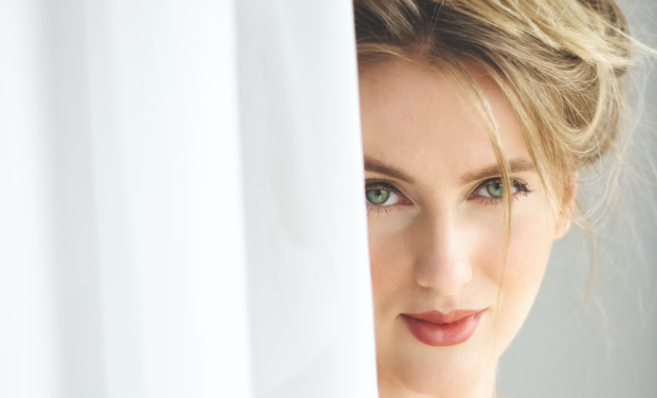 Discover the astrological predictions for your sign and find out how you will be with love, health, money or career this week!
Aries(March 21 – April 20)
Love
This week, your relationship as a couple will be significantly influenced by children. Your children can give you excellent news.
If you are single, you might get involved in a secret relationship or receive an unexpected proposal from a friend.
If you're going through a divorce, try to take as much time as you can to forget about the unpleasant things that got you here.
Money
As the stars warn, this week you should be cautious and attentive to details while making any important investment.
The wrong choice can lead to the sudden loss of income or the business in which you are involved.
Also, don't borrow money if you can't pay it back quickly.
Taurus(April 21 – May 21)
Love
Try to spend quality time with your spouse this week.
Avoid unnecessary arguments and rule out selfishness in marriage, as it can harm the couple more than you think.
The health of someone in the family must be considered.
Money
This week will be hectic, full of efforts and unplanned trips in the interest of work.
The chances of receiving an unexpected promotion and receiving additional responsibilities at work are quite high. An interesting offer can be made to you.
Someone in the family may need money from you.
Gemini(May 22 – June 21)
Love
Your love life will be devoid of major incidents this week.
There will be neither quiet nor commotion. Somehow, everything that happens helps to entangle your relationship and maintain the suspense.
If you are single, a recent affliction brings out your most vulnerable side.
Money
In terms of professional life, you may experience some difficulties in overcoming obstacles at work.
On the other hand, the stars strongly advise you to avoid a disagreement with a co-worker.
Now you have the opportunity to save money, only someone will unexpectedly call on your help for financial support.
Cancer(June 22 – July 21)
Love
This week there could be an acute lack of communication with the husband or wife.
Make an effort to be humble and make an effort to resolve the issues that have arisen between you.
If you're going through a divorce, this week brings you relief in that sense, as you get confirmation that things are over for good.
Money
This week, don't argue with a family member over land or property. This could lead to financial losses.
There could also be expenses related to medical care or unexpected home repairs.
If you have a business, do your best to let go of arrogance in dealings with partners. Only in this way will you have fruitful results.
Leo(July 22 – August 22)
Love
In terms of love, this week you will convince yourself that you can build a long-distance relationship with your current partner.
If until recently you didn't give the couple a chance, now things are changing and you are much more optimistic due to the events that are happening.
Your spouse may help you with something important one of these days.
Money
This week there will be big expenses for personal care and shopping.
Also, there are chances of unplanned expenses for traveling with friends and siblings.
However, the hole in the budget will occur for indulgence and fun, not unpleasant events. So, it's not a reason to be sad.
Virgo(August 23 – September 22)
Love
This week, try not to break the promise you made to your partner.
Otherwise, there may be a long argument, which will have a negative effect on the relationship in the long run.
If you're single, choose your words carefully when approaching someone you care about.
Money
If you need money this week, you can ask one of your parents for help.
A sudden career change may occur, such as a job change, transfer or new responsibilities. This can cause you a lot of stress.
The good news is that the stars guide your steps and send you luck from time to time.
Libra(September 23 – October 22)
Love
This week will help you create a positive impression. This phase is likely to bring a fresh air of romance into your love life.
A new relationship is announced if you are single, and you certainly didn't expect it to happen so quickly.
If you are married, you may be asking for something new from your husband or wife.
Money
The signs you will receive this week will be full of hope regarding your financial situation.
This will broaden your horizons and lead you to better earning opportunities.
This is the week when you should follow up your actions with solid efforts and hard work to have a positive outcome in your career.
Scorpio(October 23 – November 21)
Love
This week, the atmosphere in the couple and marriage will be fun and refreshing.
But if you're single, your chances of finding a romantic partner can be extremely limited.
Try as much as possible to come out of hibernation, go on dates and be a little braver, that's the only way you'll be able to hook up with someone.
Money
For you, this week presents extremely bright financial potential. As the days go by, you will have some welcome gains.
You will also have numerous opportunities to demonstrate what you are capable of at work.
If you own a business, the end of this week could bring you some great news about your ongoing projects.
Sagittarius(November 22 – December 21)
Love
You will experience many difficulties this week regarding your romantic relationships.
If you are married, you can also have problems.
The boredom in the couple becomes more and more oppressive and the atmosphere quite tense because of this.
Money
Fortunately, this week brings you luck with money.
If you don't do well in other ways, here things are completely different.
Your career is flourishing, your wallet is taking shape, and you are satisfied that you can take refuge in a work with results.
Capricorn(December 22 – January 19)
Love
In terms of love, the stars indicate an uncertain start to the week, as some situations in the family, marriage or couple may frustrate you.
It's a very demanding week, so try as much as possible not to react to your nerves and push your limits.
If you are single, a close relative, perhaps a parent or sibling, is nagging you about your status.
Money
This week you will have an extremely good financial gain.
Your old investments are paying off and this is just the beginning.
You already feel your standard of living improving and your standards rising. The stars advise you to remain the same modest man.
Aquarius(January 20 – February 18)
Love
This week you will be able to revive the relationship with the man you love.
The love is still there, so you have every chance to make things as they were in the beginning.
Make more time for your loved one, as this is the main reason why you two have grown distant and cold lately.
Money
This week, the stars are on your side when it comes to money.
With luck following you every step of the way, there is a high probability of achieving long-term success.
All your efforts will pay off and the circumstances these days make it possible to achieve your goals.
Pisces(February 19 – March 20)
Love
This is the perfect time to look for solutions to any problems facing your love relationship.
The stars also support you to eliminate obstacles as much as possible, giving you wisdom and patience.
To better manage your relationship with your loved one, a gentler approach may be necessary.
Money
You may have some fantastic winning opportunities this week.
Do your best and take care of yourself at work or in business, but be moderate when you have to make crucial decisions.
You can also handle the pressure at work extremely effectively.