zodiac Signs
What Awaits You as Parents and What Are His Character Traits?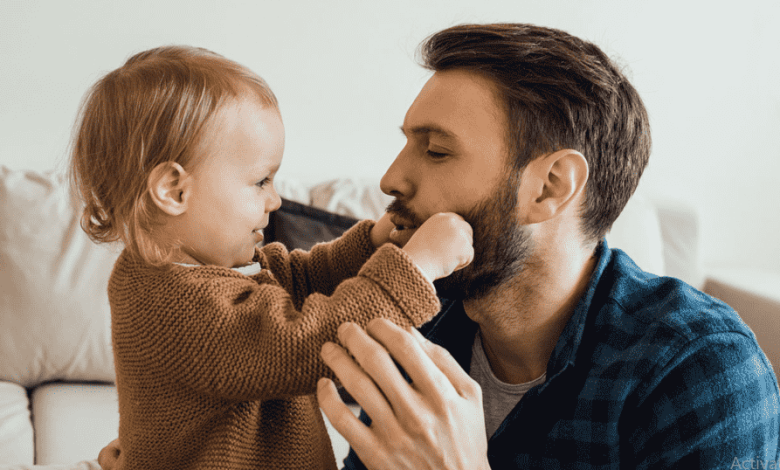 Are you impatiently awaiting the arrival of a baby between January 21 and February 19? So this one will be a native of the sign Aquarius… Little angel or devil, we tell you everything about Aquarius children!
Between love compatibility , the life path , the Chinese zodiac… There are many ways to understand a person's character! Astrology even lets us know what to expect when we have a baby… Is an Aquarius baby (January 21-February 19) really that different from a Taurus baby or a Cancer baby ? That's what we're going to see!
How are Aquarius babies?
Baby Aquarius is a true little love! Smiling, he loves to charm and be cuddled . Playing, exploring his little world and touching everything: this is the main concern of our little love. This native is already free like Air, his element, from the first months of his life: the independence of his character is quickly felt , sometimes to the great chagrin of his mother and father. Parents will then have to understand that this character trait of the Aquarius baby allows him to learn faster than the others . Not sulky for a penny, the little Aquarius does not however like constraints . A particularity that will follow him throughout his life!
How are the Aquarius children?
Aquarius children are very independent : above all, they hate having their work chewed up on them or being mothered a little too much… Even if showering them with attention is understandable, because of the very sensitive nature with which they are endowed. !
How are the little Aquarius boys?
Aquarius little boys have an overflowing imagination ! They can play for hours alone, locked in their room. Freedom is essential for these little natives, who resist when asked for hugs or to greet strangers . A bit mysterious, the little Aquarius have a hard time opening up, and you will have to be extra patient to find out what they did at school, for example!
How are the Aquarius little girls?
Aquarius little girls reveal great sensitivity and a strong sense of justice very early on . True little heroines of the playground, they make many friends and quickly become the confidants of those around them. Gifted at school, intelligent and very curious , they are nonetheless very secretive. It's hard to get them to talk about themselves!
What else do you need to know about Aquarius?
If Aquarius is overflowing with imagination and creativity , he will need a stable framework to succeed in flourishing. This will allow him to feel reassured and to be able to fully exploit his immense potential. The parents of an Aquarius baby can then stick to their positions regarding the rules of the house, and subtly get their child to get involved on a daily basis with the help of small playful games.