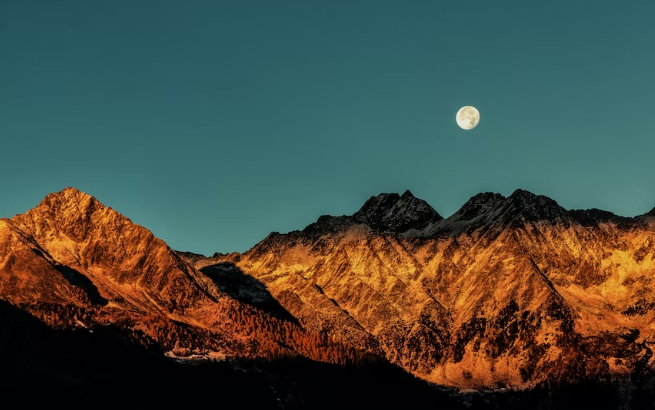 Today you will do your best to look better. Go to the salon, get a subscription to the gym and any such action that leads to a different look. Do whatever makes you feel more confident in yourself!
You are simply in love and floating. Are you ready to confess your feelings? Also, you have a dream to travel all over the world. Today is the perfect day to start somewhere.
If you owe someone money, it's time to pay them back. In terms of career, you are unstoppable at work. On the other hand, your energy level is decreasing, so take some supplements to improve your quality of life.
If you are married, today will be great for you. Your husband or wife will be extremely romantic and you will enjoy privacy to the fullest. If you are single, you struggle with numerous obstacles in terms of finding your ideal partner.
Horoscope Leo
If your job involves working directly with customers, then it is very likely that you will be stressed until the end of the working day. Try to find a way to relax and recharge your batteries.
Stress is what is causing most of your health problems right now. If necessary, talk to a specialist about the problems you are facing.
If you are involved in a relationship, today you will have an amazing day. If you are single, you might think about your ex-partner. This is because the stars send you nostalgic vibes.
As far as the career is concerned, everything is good. Today is the day when you finally show everyone that you are ready to take the next step. Have a serious talk with your boss. Your health is generally good, but you need to establish your sleeping schedule.
Feel the love all around you. Family members, friends and other close people will want to spend time with you today. Try to make room in your program for them, because they will charge you willingly.
Today you will be able to talk with your life partner in a more open way. If you are alone, you are tired of not having anyone by your side. However, don't say yes to any person who tries to flirt with you.
Expect a financial gain later in the day. It can come when you least expect it. At work, you may be asked to do something you don't agree with. No one can force you, but you can get angry with your boss.
Talk to someone in the family today. If you are going through a certain trouble, it is important to surround yourself with the people you love and who love you. And don't forget to keep your sense of humor, it will save you from a lot!