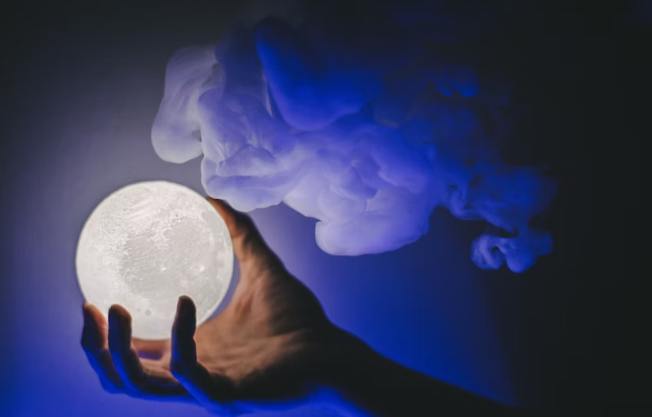 Discover the astrological predictions for your sign and find out how you will be with love, health, money or career this week!
Aries(March 21 – April 20)
Love
In terms of love, this week brings a wave of passion and intensity. You will radiate charm and confidence, making you irresistible to potential partners.
The stars suggest that if you are in a relationship, expect sparks. Don't let your impulsive nature lead you astray.
Take the time to communicate openly and honestly with your loved one, thus ensuring a strong emotional connection.
If you are single, you should keep your heart open because a special person may unexpectedly enter your life.
Embrace passion, but remember to balance it with patience and understanding for a successful love relationship.
Money
This week there will be some conflicts at work, and because of this you may be affected financially. It's best to keep calm and not make hasty decisions!
If certain friends will ask you for help this week, you have to find the best way to support them, even if it means you will make some compromises! Be as thoughtful as you can!
If the beginning of the week finds you in a good financial situation, things will change radically at the weekend. Expect a few more difficult days, so prepare some supplies!
Taurus(April 21 – May 21)
Love
In terms of love, this week will be a period of emotional closeness and stability.
The stars suggest that your firm and reliable nature will attract the admiration and appreciation of your partner. It's a great time to nurture your relationship and foster a sense of security and trust.
If you are single, you may be attracted to people who exude stability and loyalty. Open your heart to new possibilities and embrace the potential of an important relationship.
However, be careful not to become too possessive or stubborn in your approach.
Balance your desire for stability with your need for flexibility and compromise. Trust your instincts and communicate openly for a harmonious and fulfilling love journey.
Money
This week you will be successful at work, and your business is going better and better. Your efforts will be rewarded in proportion, but to enjoy the results, you need to take a break.
It's time to choose between what you really want: rest or money. The stars advise you to think carefully, because there must be a balance between the two planes of your life.
If you're looking for a job, don't rely on instinct, just logic!
Gemini(May 22 – June 21)
Love
In love, this week will bring you much happiness. The stars advise you to have honest and constructive discussions with your partner to prevent misunderstandings.
If you had relationship problems before you got married, things will get better.
If you are single, open your heart if someone tries to get into your good graces. If nothing serious comes of it, at least you'll have a great time.
Money
This week you will be lucky with money. Someone will return a loan you thought was lost, or who knows, maybe you'll even win the lottery. In any case, you will feel an improvement in your financial situation.
If your current job no longer satisfies you from a financial point of view, the stars advise you to get out of your comfort zone and try new things in new fields.
If you are involved in business, most likely a partner or an employee will sabotage your actions and you will end up losing.
Cancer(June 22 – July 21)
Love
For those of you who are divorced, this week you have every chance to remarry. The stars advise you to avoid aggressive communication and avoid power struggles.
The health of the spouse must be taken care of.
Chances are high that you will give birth to a child and receive support from your husband. Everything will go perfectly!
If you are positive, you will spend great moments with your loved one.
If you are single and want to start a new relationship, you have to wait a while.
Money
This week will be quite difficult for you, especially if you haven't set aside some savings. Try not to repeat the same mistakes of the past and prove to those around you that you have matured!
If a friend or colleague asks you for a certain amount of money, you must refuse it as gracefully as possible. Do not rush to act as your heart dictates!
At work, the atmosphere is more and more relaxed, and fortunately, your superiors look at you with confidence and admiration. Keep it up and good things will come your way!
Leo(July 22 – August 22)
Love
If you want your partner to be able to focus on his/her professional and personal development, you need to step back from time to time and give him/her some space. You have to give him some independence.
Love life can have ups and downs due to ego conflicts and unpredictable problems caused by mistakes or blunders you have made in the past.
This week is a good time to make plans to meet with your loved one and family to discuss the possibility of turning your romantic relationship into a marriage partnership.
If you are single, it is possible that your ex will call you and propose to reconcile.
Money
This week you will receive unexpected news about an amount of money you do not deserve. The stars advise you to be honest and not enjoy other people's money.
If in the first days of the week you will receive an advantageous offer to be employed elsewhere, do it in such a way as to leave things in order at the current job.
Be more rational when it comes to family savings and don't get carried away!
Virgo(August 23 – September 22)
Love
This week will be like any other. It seems that nothing has changed for several months.
If sometimes you are happy with this stability and routine, other times you would be tempted to do something that takes you out of your comfort zone. No matter how serious this boredom seems to you, don't be unfaithful!
If you are single, you will realize that you are in love with that person you just wanted to have fun with. See what the real chances are of having a real relationship.
Money
This week, your financial situation will not be a happy one. You may even encounter major difficulties in paying installments and debts.
A distant relative will give you a substantial gift this weekend. This will temporarily save you from collapse, but it is still necessary to take measures in the future. Maybe you should think about changing jobs.
If you are involved in a business, recognize the signals that announce that a change is needed! You must always keep up with what's current!
Libra(September 23 – October 22)
Love
Your mood swings will drive your partner out of your mind this week. You are far too unstable for him/her and he/she may make the decision to leave you.
If you are married, children will occupy most of your time, so there will be no intimacy between you and your spouse.
If you're single, try to figure out what you really want and don't get carried away by the first impulse you have when you see someone new.
Money
Even if you're not doing great financially, you still have to satisfy your partner's wishes. He does not have a long-term plan and enjoys the smallest gifts.
As a result, you need to explain to him how to be more thoughtful.
A more relaxed period is announced at work, and if you continue to work with the same commitment, you might even receive a salary bonus or be proposed for promotion.
Scorpio(October 23 – November 21)
Love
This week you will discover that your life partner means much more to you than you thought. Basically, it has become indispensable and no matter what you do, you cannot imagine your life without it. It wouldn't hurt at all to try to broaden your horizons!
If you are not emotionally involved, you can take advantage of your free time to meet new people! Remember, you only have one life so make the most of it!
For the Scorpio native who is a staunch family man, this period will pass more easily than usual, especially if you intend to get even more involved in the children's lives. Most of the time, when you enter their world you completely forget about your problems, and this is mostly positive.
Money
In the first days of this week, you will have some unpredictable expenses, but you will manage to deal with them brilliantly.
You know how to manage your budget correctly so that you have both indulgences and dark days.
If you are tempted to change your job or get involved in a new business, you must know that any beginning is difficult. Don't be afraid of new things!
Sagittarius(November 22 – December 21)
Love
Listen to your gut and don't be afraid to try new things! As long as you stay forever in the box, you will not know the true face of the world and you will always live with the impression that you could have gotten more from life.
Do not look in the neighbor's garden and do not try to apply in your love relationship what you see/hear in others! Every couple is unique and it's time to be more independent and show that you've matured!
If you feel this week that it is very difficult for you to make certain decisions, just don't make them! Procrastination is good sometimes, especially if you know you'll get some hopeful advice from your partner!
Money
You may receive some unexpected news this week. It may be about an event you didn't expect to be invited to. Put your money aside now if you want to participate.
If you are tired of work, now is the ideal time to think about vacation. Choose an exclusive destination and you will get the admiration of your friends!
Even if you will spend a considerable amount, it is well worth it to relax and disconnect from stress!
Capricorn(December 22 – January 19)
Love
Do you feel more and more alone and no matter how much you try to talk to your significant other, you feel like you're talking to walls? It's time to make a crucial decision this week: either you continue the relationship but you both work harder, or you see each other go your separate ways!
If you just got out of a more serious relationship, you can finally breathe a sigh of relief and just do what you want! Take advantage of this period and treat it as a well-deserved treat!
In the first part of this week, it is possible to receive sensitive information, capable of overturning certain conceptions/opinions. Don't put your hand in the fire for anyone!
Money
If the beginning of this week looks good for you financially, the same cannot be said for the weekend.
Someone close to your family will ask you for a loan and you won't have the power to refuse it. Think about how you would have reacted in his place and offer him some useful advice, but only if he asks for it!
At work, no major changes are announced in the coming period.
Aquarius(January 20 – February 18)
Love
You are convinced that you know everything about your partner, but even in the strangest conditions, he manages to surprise you. Because of this, this week will be much better in every way.
And if, on the contrary, you feel somehow tired and bored by the routine of the things you do together, all you have to do is propose a crazy idea to your partner! He will definitely be excited to experience new things!
In any case, don't settle for less and keep asking for more from life!
Money
Monday and Wednesday will be tense days at work, especially if you expect to receive extra amounts of money. You will most likely be disappointed with what you get.
For the rest of the days, you will carry on as before. You will live modestly, but happily with a little of everything.
If you are unemployed, you will be criticized by your family for your passivity and because it is difficult for you to make certain decisions about your future.
Pisces(February 19 – March 20)
Love
For you, this period is important, in some places even essential, especially when it comes to love, so be as focused as you can on words/deeds.
You have more free time than usual so now is the ideal time to invest it in improving your love relationship. If you don't act now, you may regret it later!
For the Pisces native who still hasn't found his soulmate, this week can be decisive because you will meet a lot of people these days!
Money
According to the latest astrological forecasts, your financial situation is going to improve in a few days. You have the promise of a new job or a new, better position in the company you work for now.
Be careful, however, when your life partner needs you, as he/she will try to take advantage of you and your financial situation.
If you've been together for a long time, you don't need to worry, but if you've only known each other for a while, a little caution doesn't hurt.