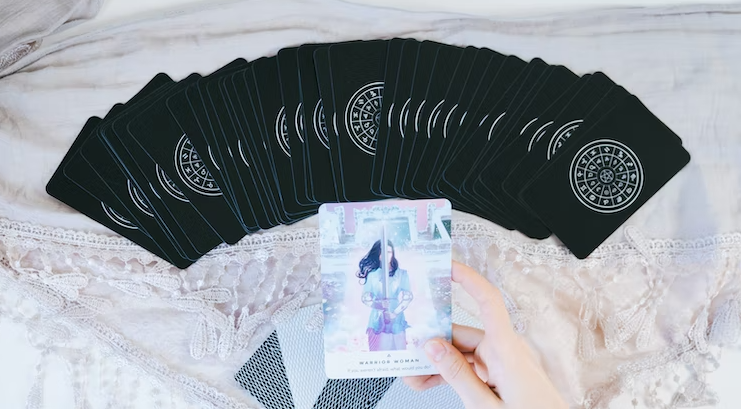 Discover the astrological predictions for your sign and find out how you will be with love, health, money, or career this week!

Aries(March 21 – April 20)
Love
This week can bring you a lot of happiness and joy in your relationship. You will be more romantic and creative and thus you will easily express your love towards your partner.
You may also have some occasional encounters with your partner, which you will cherish and enjoy the most.
However, it is recommended to avoid any conflicts that may arise due to misunderstandings.
Money
This week heralds advantages in terms of earnings and financial stability. Your creative skills will improve, which can help you get the income you want.
You could also save money and easily reach your financial goals.
If you are involved in business, you may experience development.
Taurus(April 21 – May 21)
Love
This week is a good time for love and relationships. You will feel a much stronger bond with your partner.
This can be an ideal time to take your relationship to the next level and turn it into a marriage. However, there may be some delays in the wedding plans due to unforeseen circumstances or family issues.
It is important to keep your optimism and be patient.
Money
Expenses will increase this week, so it will be very difficult for you to save anything.
While there are chances of winning, there can also be potential risks of financial loss.
It is advisable to be cautious and manage your money carefully to avoid any unnecessary expenses.
This may be a good time to review your plans and budget accordingly.
Gemini(May 22 – June 21)
Love
This week you will also experience ups and downs. Arguments and disagreements with your partner may occur, which could cause stress and tension.
However, you can also have a chance to achieve good results, but it may come after overcoming some obstacles.
It is important to communicate effectively with your loved ones and try to resolve any conflicts as quickly as possible.
Money
You will have both earnings and expenses during this period.
However, the good news is that you can have opportunities to secure your financial stability.
The stars advise you to be careful with your spending habits, as expenses may increase.
Cancer(June 22 – July 21)
Love
A good development is announced in your love life this week.
This could manifest as an increase in emotional connection and intimacy with your partner or even the possibility of taking the relationship to the next level through marriage and engagement.
However, it is important to approach such decisions carefully and with clear communication as a couple. Throwing yourself into a marriage without fully understanding each other's needs and wants can lead to difficulties down the road.
Money
You enjoy financial stability and progress this week.
This could manifest itself in the form of increased opportunities to earn and save money, as well as a greater ability to accumulate wealth over time.
To take advantage of this energy, it is important to prioritize both saving and investing in the future.
Whether that means putting money into an account, starting to do something extra, or simply setting a budget and sticking to it.
Leo(July 22 – August 22)
Love
Your emotional situation seems good.
Whether you're single or not, you may find that this week comes with an evolution and brings some exciting romantic opportunities.
If you are single, this can be a great time to get out and meet new people. The stars will help you create new love connections and you may find yourself drawn to someone who shares your values ​​and interests.

Money
This week you may find that new opportunities for financial gain and stability present themselves, whether it's a promotion at work or a successful investment.
In addition, the current astral transit can also bring you greater recognition and success in your career, which in turn leads to financial rewards and greater prosperity.
With your hard work and dedication, you can expect to see growth and progress in your professional life.
Virgo(August 23 – September 22)
Love
Your sentimental situation is optimistic this week. You may find that your relationships with loved ones become stronger and deeper.
Astral movements these days help improve your relationships and increase emotional intimacy.
Whether you are single and looking for someone or involved in a committed relationship, these astral movements bring positive results to your love life.
You may experience a greater sense of harmony and balance in your relationships, as well as an increased desire for contact and companionship.
Money
Positive financial changes are announced this week.
You have every chance to get a promotion in your career. This could lead to a significant increase in income and financial stability, as well as new opportunities for career advancement and development.
If you have a business, this could also be a particularly prosperous time.
Libra(September 23 – October 22)
Love
There may be some challenges in the love relationship these days.
There may be some distance or lack of closeness with your partner during this time, due to arguments and disagreements within the couple.
It's important to remember that relationships take time and effort to maintain, and this may be a time when you need to put in the extra effort to keep your relationship strong and healthy.
Communication and compromise will be the key points.
Money
There may be some opportunities for financial gains and stability this week. You will get benefits in the form of inheritance, for example.
This period can be a good time to review your goals and make plans for the future.
You can also afford to make some long-term savings or investments that could generate significant returns in the future.
Everything is up to you!
Scorpio(October 23 – November 21)
Love
You may face some challenges as a couple this week. There may be a lack of harmony or understanding between you and your partner, which could lead to disagreements, arguments or other conflicts.
It is important to remain patient and understanding with your loved one and to communicate openly and honestly about any problems or concerns that may arise.
You may need to put in more effort to maintain a strong emotional bond with your life partner.
Money
You should be very careful about money this week because this week comes with financial challenges and uncertainties.
One of the main concerns during this period could be related to expenses. You may face unexpected expenses that could put pressure on your budget.
The stars recommend that you pay attention to your expenses and avoid any unnecessary or impulsive purchases during this period.
Sagittarius(November 22 – December 21)
Love
You will face some love problems this week.
It may take extra effort to maintain a healthy and positive relationship with your loved one.
It is important to listen carefully to your partner's perspectives and try to understand his/her point of view, even if you do not agree with him/her.
Money
Not a very good week in terms of money. You may find it difficult to secure big money winnings and even if you do, you need to be careful in managing them.
It is recommended to avoid any impulsive spending or investment during this period as it can lead to monetary losses.
However, there may be opportunities to obtain loans or an inheritance, which may lead to some relief in the financial situation.
Capricorn(December 22 – January 19)
Love
You will see a significant improvement in your love life this week.
If you are already married, your love and affection for your spouse will come back to life. The stars advise you to take advantage of these days to strengthen your relationship.
This period can also be a good time for single natives to meet someone special and start a new relationship.
Money
This week could be a time of abundance and opportunities to increase your income through various sources.
You will enjoy financial stability and you can save more money than usual.
There may also be the possibility of unexpected earnings or inheritances, which can further enhance your financial security.
Aquarius(January 20 – February 18)
Love
This week you can expect a positive boost in your romantic life. If you are single, astral movements can increase your chances of love.
If you're in a relationship, this can be a great time to focus on deepening your connection with your life partner.
All in all, regardless of your status, things are looking good!
Money
Opportunities and positive results on the financial front are announced.
This is a very auspicious time for financial growth and prosperity, and you may find that you can achieve your financial goals and ambitions with greater ease.
One of the most significant benefits of the current astral transit is the potential to increase comfort and luxury in your life.
Pisces(February 19 – March 20)
Love
Your love horoscope indicates that this week may not be the best for you when it comes to relationships.
During this period, you may experience a lack of success in your relationship and there may be a sense of disconnection or distance from your life partner.
It is important to be patient as you will both find common ground and resolve your conflicts in no time.
Money
You may enjoy an increase in income or financial gains this week. This will be able to provide greater stability and security to both you and your loved ones.
In addition, you will be driven to make some savings and invest your money wisely.
You may find that you are able to make strategic investments or save effectively, which can help you build wealth and achieve long-term success.