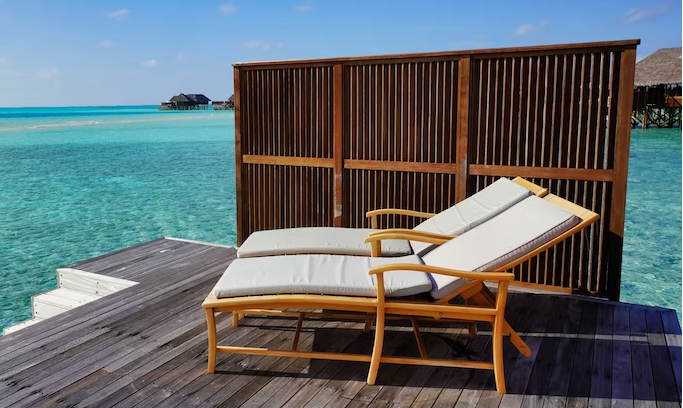 Where should you go to feel at ease, to charge your body and soul batteries depending on your zodiac sign?
When you feel you need a change of scenery, plan a little escape. After work, stress, fatigue, failures or sorrows, it is natural that rest, relaxation, detachment, joy follow. Where to go to feel at ease, to charge the batteries of your body and those of your soul, the zodiac tells you.
The ideal getaway for every zodiac sign
Aries – in the brains of the mountains
Adrenaline and adventure get you out of the worst mood. You are spontaneous and prefer to make your own schedule, without depending on anyone, so you go to the mountains, in a wild landscape, wake up early, go to bed late, take hikes, take pictures, climb rocks, and eat around the campfire.
Taurus – in a culinary paradise
You work hard and you fully deserve to be rewarded with an outing, even if it's short but all-inclusive. If you are a foodie and you like to have a whole palette of tasty foods at your disposal, try Italy and get your fill of pasta, pizza, and gelato. Happiness is guaranteed!
Gemini – shopping
Paris, Milan, and Barcelona, ​​to be chic, or more affordable countries, so as not to break the budget. You love to walk around the shops looking for irresistible offers and you brag about every little deal you made buying beautiful things at a bargain price. Forget instant stress!
Cancer – in an oasis of peace
Sand, sea, sunrise, moonlit nights, and love, that's how easy it is for you to have everything. Take your family, your boyfriend or your best friend and stay near a beach, near a lake, in the Delta. A few days without fuss, technology, and madness give you tons of energy.
Leo – at 5 stars
From time to time, you have to run away from responsibilities and be pampered like a queen. Dubai, the Bahamas, or even the most expensive SPA in your city are satisfactory destinations. You like to brag about the vacations you go on, you love sophisticated dinners, spectacular outfits, and opulence.
Virgo – in a well-rated place
Planning is the most pleasant part of your escape and go to safety, in a carefully checked place, rated with 10 visitors. You want everything flawless, the program organized in German, and your only concern is to walk a lot, to discover the most praised places, the buildings with important meanings…
Libra – the heaven of fun
Your whole life means balance, but you need to break the rhythm from time to time and have fun without any barriers. Pack your bags and visit Ibiza, Tenerife or any other paradise of clubs, music, fun, and nightlife. During the day you go to the beach and relax, in the evening the madness begins!
Scorpio – in the Red Quarter
Get rid of your inhibitions in a place without taboos, like Amsterdam. Exclusive hotels wink at you and, certainly, the most pleasant way to spend your evenings is in a jacuzzi, with a glass of champagne next to you, after a massage that will awaken your senses.
Sagittarius – far, far away
The feeling of freedom you get when you discover new, unexplored places makes all the money. Go on a safari, in the desert, take pictures of jaguars and ride camels, or on dream lands, in countries with history, which will take you deep into the past, such as Greece or Rome.
Capricorn – in nature
An earth sign, you feel at home in any place with lots of greenery, and peace, surrounded by trees and flowers. You positively charge yourself in a natural landscape that takes your breath away with its beauty, regardless of whether it is the Great Wall of China, the autochthonous Transfagarasan, or your parent's garden.
Aquarius – on a cruise
You like to visit new places, meet people, to admire spectacular landscapes, but also eat special things, have fun at night, to laze around during the day. On a cruise, you have a little bit of everything. For others, it may seem tiring, but for you, it would surely be an unforgettable experience.
Pisces – at the thermal baths
Your vacation must be in a place of spiritual recovery, without agitation, noise, television, internet. A resort with thermal baths is the perfect place for meditation, romance, relaxation, and exploring intense feelings and sensations.